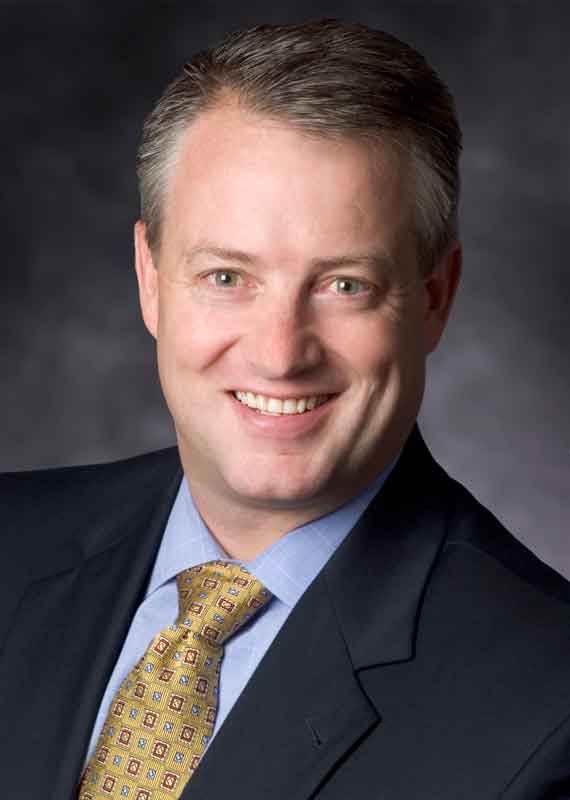 You gotta give a little to get a little. Take AGCO for instance, a worldwide distributor and manufacturer of agricultural equipment (brands like Massey Ferguson, Fendt and Challanger). It's creating demand for future customers by giving to future farmers. The company is a proud supporter of the National FFA Organization and the National FFA Collegiate Scholarship Program. This year, AGCO and AGCO Finance sponsored 18 scholarships to outstanding FFA members.
"These students are selected based on the leadership they have shown in their schools and communities as well as for their academic excellence," says Doug Griffin, vice president, North American Marketing, AGCO and a member of the FFA Foundation Sponsors' Board. "FFA has played a major role in helping them set and achieve their goals. We salute the FFA for its fine work and are proud to be a part of the National FFA Collegiate Scholarship Program that recognizes and supports these students."
AGCO- and AGCO Finance-sponsored scholarships were distributed to 18 students from Ohio, Kentucky, Minnesota, Nebraska, Colorado, Florida, Missouri, Wisconsin, Illinois, Kansas, Idaho and Oklahoma. Planned majors include engineering, communications, education and business management.
"Agriculture constantly faces new challenges and provides new opportunities, and these scholarship recipients are the future of our industry, thanks in part to the role FFA has played in their lives," says Griffin. "AGCO salutes the FFA and its success in helping to nurture and develop a love of agriculture in these young people. We are proud to be a long-term supporter of these and other FFA efforts."
In addition to sponsoring scholarships, AGCO supports the FFA and its members through participation at the 2010 National FFA Convention in Indianapolis, Ind. These activities represent a 64-year relationship between the company and the organization. Throughout those years, AGCO and its heritage companies have directly benefited from the work FFA carries out in American schools and colleges. Griffin notes many AGCO employees, dealers and customers credit FFA with helping them develop their skills and lifelong interest in agriculture.
"Our support for the FFA Collegiate Scholarship Program is recognition of the impact and influence FFA has had on AGCO," says Griffin. "We are proud to be among the organization's many corporate sponsors."
The AGCO-sponsored scholarships are among 1,456 awarded this year by the National FFA organization. Scholarships were given to 2010 high school graduates and select college students. These students shared a total of more than $2.2 million contributed by sponsoring companies. Throughout the scholarship program's 26-year history, more than $30 million has been awarded to deserving students. This year, more than 8,300 students entering multiyear programs applied for the scholarships. Awards take into account the whole student — FFA involvement, work experience, community service, leadership skills and academics, and were based on academic records, FFA achievements, leadership and other school and community activities. Supervised agricultural experience (SAE) programs and future goals were also considered. For more information about AGCO and its products, visit http://www.AGCOcorp.com.