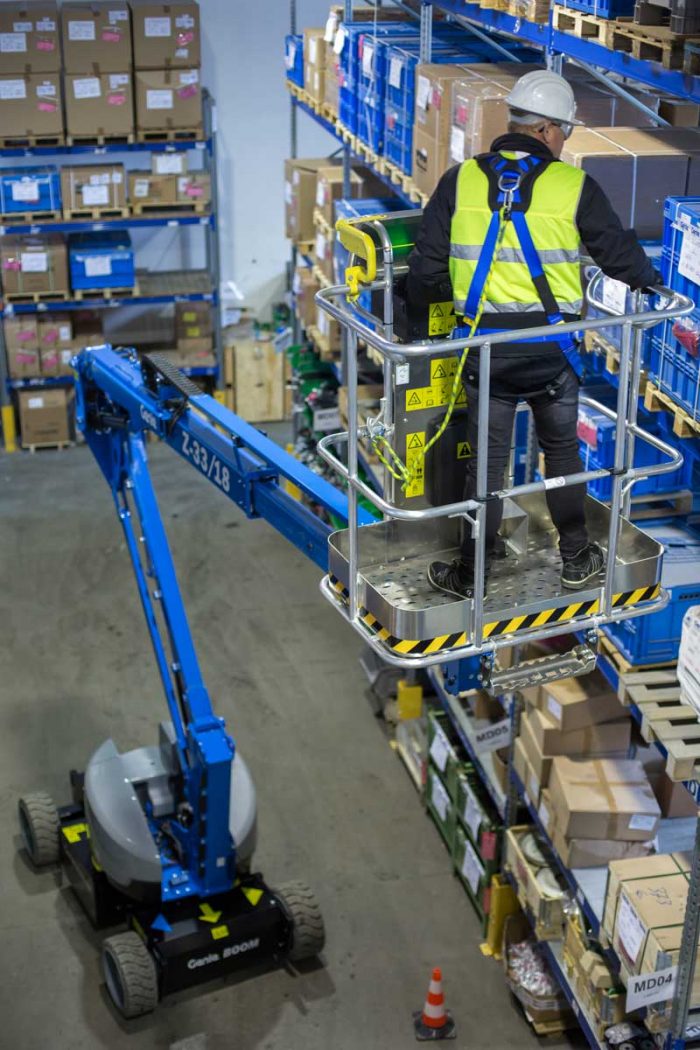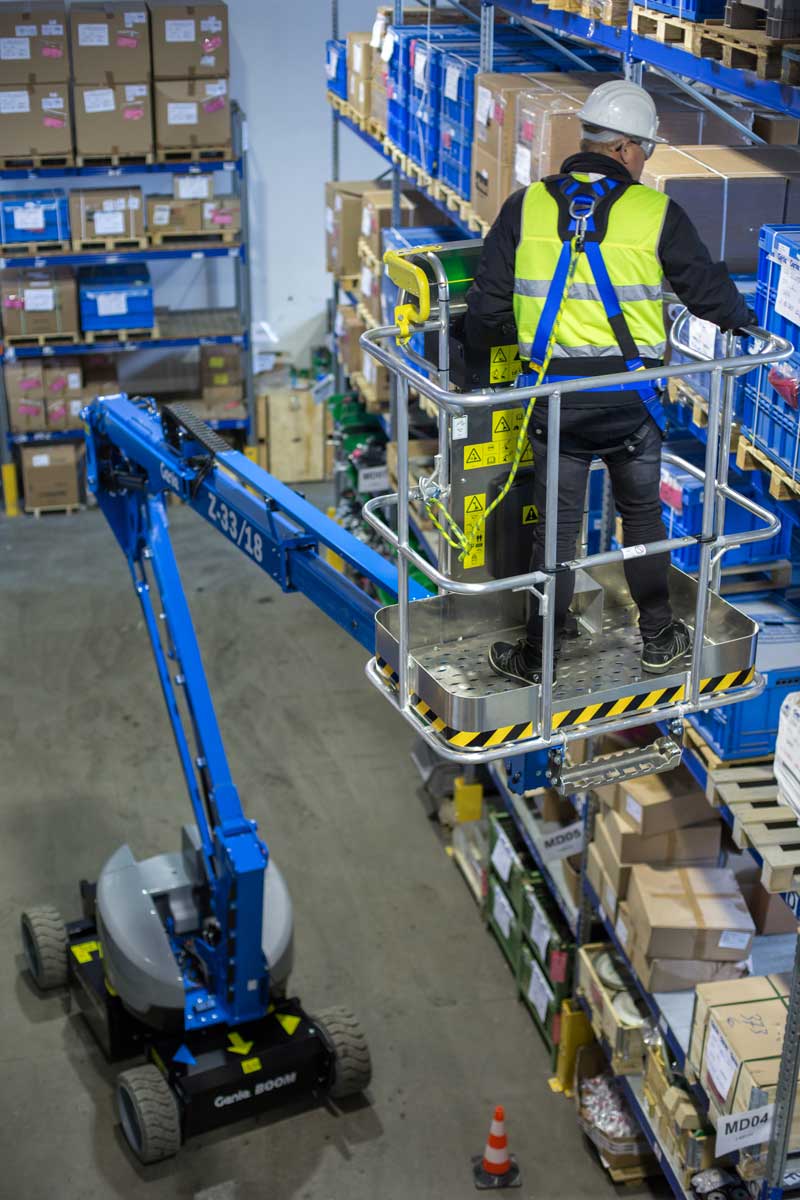 With many size classifications of boom lifts available, understanding key features and benefits offered by each size of machine can help you ensure the right lift for the job, maximizing productivity. A good example of this is in the small boom market, which encompasses electric, diesel and hybrid boom models in the 45-ft and under category.
Each model in the small boom category brings a different value to customers, and the differentiation comes not just in height, but in the combinations of width and weight to get to the areas needed. For this reason, knowing the key parameters around the jobsite is critical to ensure the proper machine is used.
Generally, the first consideration in selecting the right size of boom for the job is the height of the work that needs to be carried out. Additionally, if the site has narrow access points, the width of the machine is critical. The Genie Z-30/20 N boom lift, for example, has an exceptionally narrow footprint at 3 ft, 11-in. wide, allowing access to narrow spaces while delivering the "up and over" capabilities of Genie articulated Z-booms. This does come at a tradeoff, however, as the machine often needs to weigh more to maintain its range of motion.

Because machine weight can be important when a jobsite's flooring structures and/or types require a lightweight boom for proper floor loading, certain booms were developed with sensitive flooring applications in mind. A good example of a small boom that is often appropriate for indoor use where machine weight is a concern is the Genie Z-33/18 model, which has a comparable width to other models in its category, but a lower weight at 8,080 lbs. The tradeoff is a slight reduction in outreach and addition of tail swing. Popular applications for this boom include shopping malls and convention centers where machine weight is more important than a very compact footprint.
In addition to height, width and weight, another consideration when selecting the proper size of boom is the access needs of the job. An articulated boom allows users to get up and over things like shelving, rooflines or production areas. Whereas telescopic boom lifts, on the other hand, are more frequently used for applications provides longer reach access and is more commonly used to reach straight up or out to the worksite.
Another element may be whether there is power readily available on the jobsite. The biggest category for the smaller booms is for battery-powered units and, for many customers, DC or electrical units meet their needs. However, for sites where onsite power is not available, or long drives are required, a bi-energy or hybrid configuration may be appropriate.
Getting the most out of your equipment starts with understanding the needs of the jobsite, and the capabilities and benefits offered by the different categories of boom lift. By selecting then right size of lift for the job, a small boom can offer big productivity.
This article was provided by Genie.
Wanna know all about aerial lifts? You're in luck! Click here for a whole lotta articles on these high-reaching machines.
Tags:
Digital Rental Guide
,
Genie
,
Rental