The Top Construction, Landscape and Rental Equipment Launched in 2022
Throughout 2022, the Compact Equipment crew traveled the countryside (tradeshows, product launches, zoom interviews, operation opportunities) to analyze and catalog every model of compact machinery released into the wild. Looking back, the last 12 months saw the introduction of an impressive array of off-highway construction equipment and OEM systems, but a certain set of equipment stood above the rest. We call them the Innovative Iron Award winners, and these particular units are, in our humble opinion, the best compact equipment released in 2022. Here comes a winner right now. See them all right here.
JLG Quad Tracks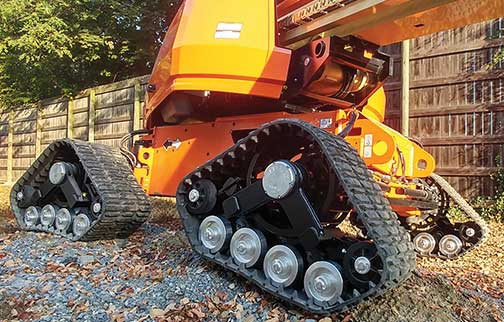 Stability and access are the keys to great boom lift performance, and JLG's new quad tracks for boom lifts add another dimension to both. These tracks, fitted to certain JLG boom lifts, add excellent floatation, minimal rutting at jobsites, improved traction and superior comfort over obstacles. And while the JLG quad track system is a set of four triangular, independent rubber tracks that bolt directly to the standard wheel hubs, users can always throw wheels back on. The new quad tracks are available on new 600S and 660SJ machine orders, as well as through the aftermarket on select two-wheel steer models.
Bobcat Quad Tracks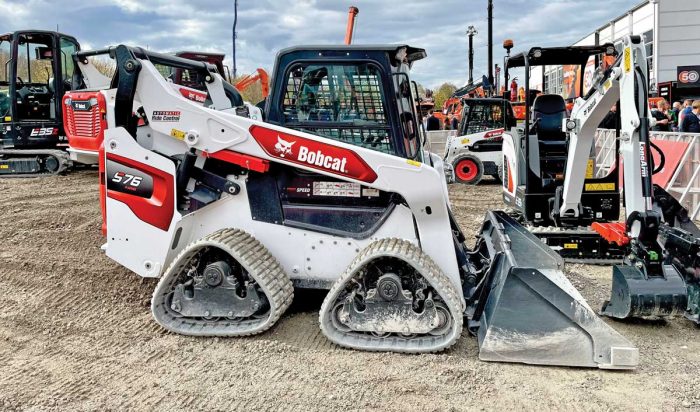 Currently in limited production in North America, Bobcat recently announced a quad track system for its skid steers that take the versatility of a wheeled unit to track loader heights. The four, independent track pods can replace the wheels of select skid steer loaders for a wide range of applications that require greater traction, improved pushing power and a light footprint. Quad tracks also provide improved ground contact and greater operator comfort on difficult terrain. Also, they just make your skid steer look gnarly.
Keith Gribbins is publisher of Compact Equipment.
We'd love to keep in touch! Check us out on Facebook, Twitter and LinkedIn!