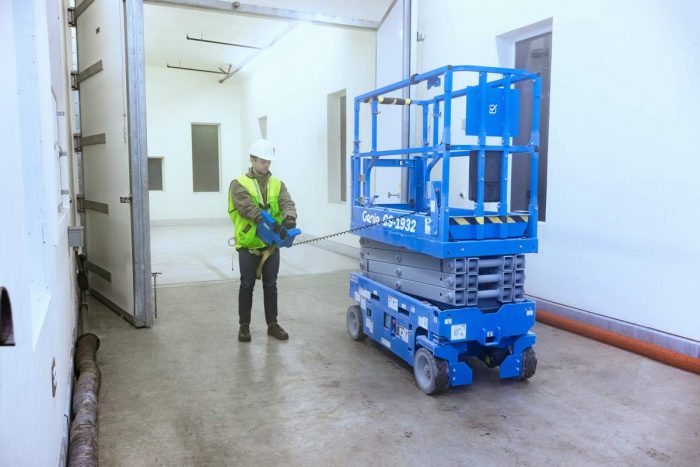 The Top Construction, Landscape and Rental Equipment Launched in 2022
Throughout 2022, the Compact Equipment crew traveled the countryside (tradeshows, product launches, zoom interviews, operation opportunities) to analyze and catalog every model of compact machinery released into the wild. Looking back, the last 12 months saw the introduction of an impressive array of off-highway construction equipment and OEM systems, but a certain set of equipment stood above the rest. We call them the Innovative Iron Award winners, and these particular units are, in our humble opinion, the best compact equipment released in 2022. Here comes a winner right now. See them all right here.
Genie GS E-Drive Lithium-Ion Scissors Are Built Tough for Cold and Hot Weather Applications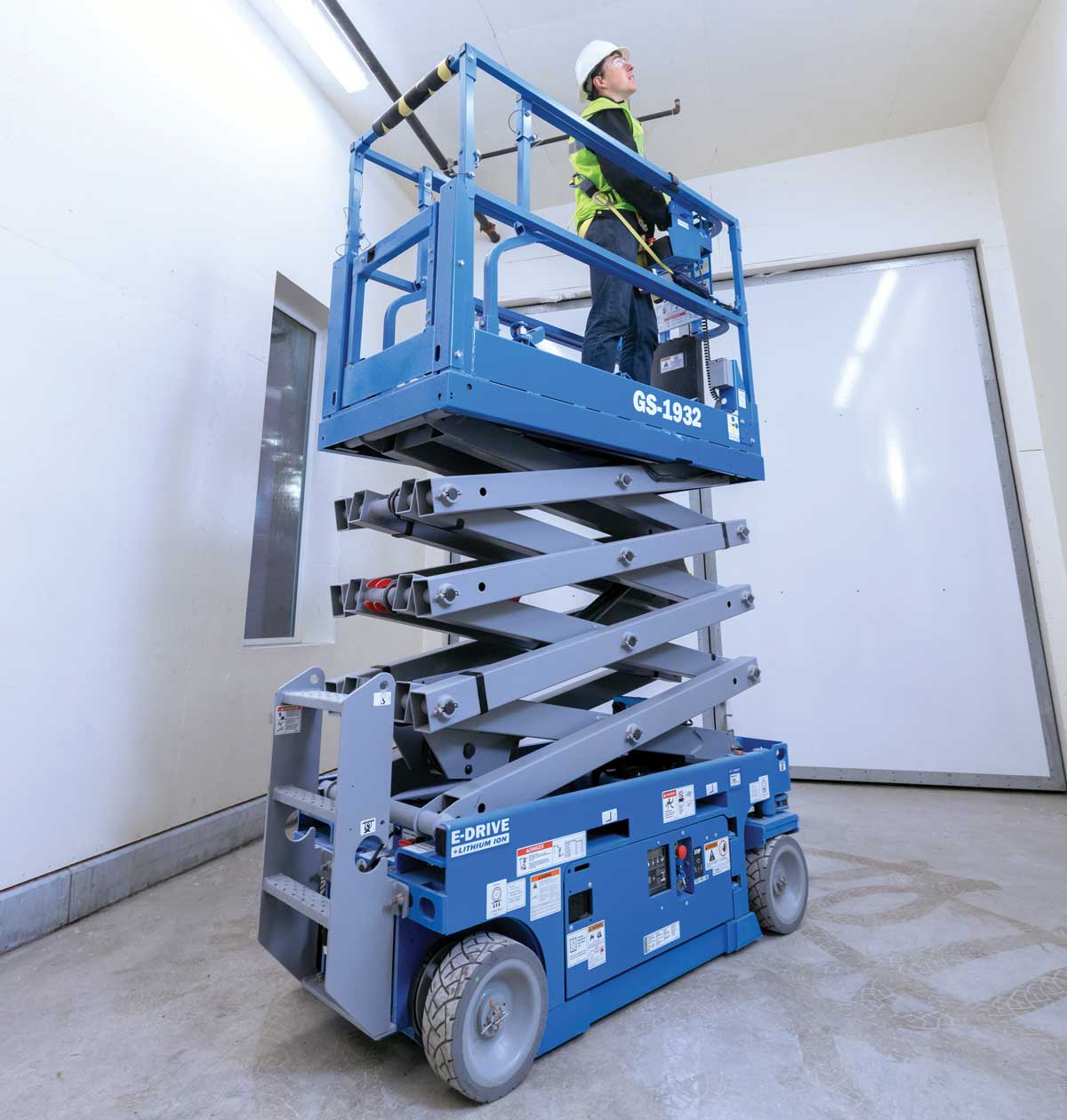 Electric scissors don't work well in the cold, right? Well, let us introduce you to Genie's new GS E-Drive lithium-ion scissor lifts (released this October). Genie is touting productivity, longevity and best-in-class performance in extreme temperatures — from 120-degrees F to -20-degrees F. These hardy units also offer low maintenance, including brushless, fully sealed AC drive motors and 70 percent fewer hydraulic hoses and fittings. The batteries have a five-year warranty, expected 10-year lifespan and a fully sealed IP67 housing the protects them from water and dust contamination.
Even, um, cooler: Genie Lithium-Ion batteries have built-in heaters that maintain the proper temperature, even when the scissor lift is stationary. This allows the operator to work continuously, without taking a break to warm up the battery — a real productivity benefit in a cold environment.
Also cool: Genie's E-Drive Lithium-Ion scissor lifts reduce maintenance costs by an additional 11 percent compared to flooded lead acid (FLA) batteries because the Lithium-Ion batteries do not need to be watered or replaced.
Wait, there's more coolness: For additional peace of mind, owners can also use Genie LiftConnect telematics monitoring to track battery performance for a specific unit over time. Here's Christian Dube, Genie product manager, at the time of introduction:
Today's electrified equipment doesn't just reduce emissions. In many cases, it also performs better and requires less maintenance. That said, battery maintenance and replacement is still one of the biggest ongoing expenses for scissor lift owners. Genie Lithium-Ion reduces those costs by eliminating battery maintenance and replacement. Purposefully designed for use in MEWPs, Genie Lithium-Ion is the only battery you'll need for the normal life of your scissor lift.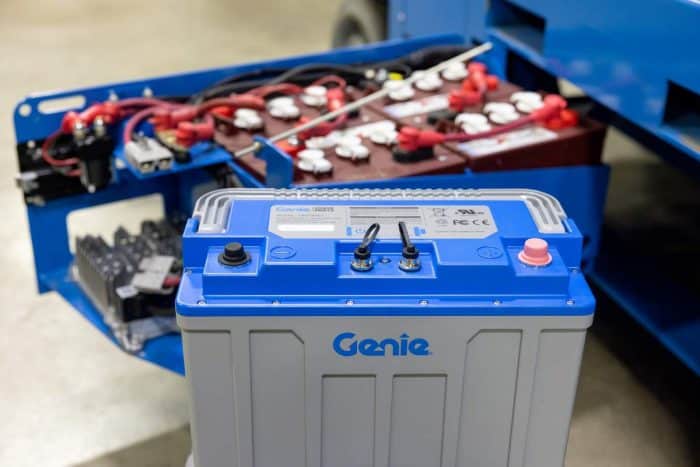 These same Genie Lithium-Ion batteries can be recharged in just four hours, which is 33 percent faster than a standard FLA battery. Additionally, partial battery charges won't damage these Genie batteries, allowing operators to top off the battery during breaks if needed to extend shifts or use the scissor lift overnight.
The Genie Lithium-Ion battery underwent two and a half years of rigorous testing to ensure the technology will deliver the reliability and longevity equipment owners and operators are counting on. It was specifically designed for MEWPs and is certified by the independent organization Underwriters Laboratory (UL) against fire, electric shock and explosion. Additionally, because many rental companies look to give older equipment a second life on the used equipment market, Genie Lithium-Ion powered scissor lifts can be retrofitted with FLA batteries when the unit reaches the end of its useful life in a rental fleet. It's nice to have choices.
The Lithium-Ion battery option is available globally on nearly all GS E-Drive slab scissor lifts, with the exception of the GS-1932m and GS-1932m micro scissor lifts and the GS-4046 and GS-4655 slab scissor lifts.
Keith Gribbins is publisher of Compact Equipment.
Wanna know all about aerial lifts? You're in luck! Click here for a whole lotta articles on these high-reaching machines.