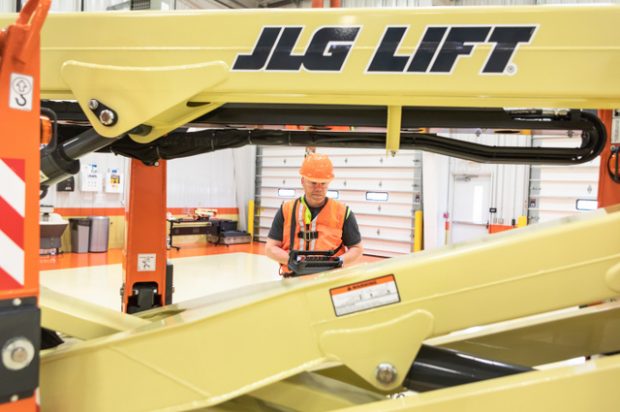 We've been all over the country the last couple of weeks, preparing unique equipment operation editorial for our June issue of Compact Equipment, which is at the printers right now. One of our last stops was in McConnellsburg, Pa., to visit the aeriel lift equipment experts at JLG. I went there to specifically test operate its smallest compact crawler boom — the X430AJ — but ended up operating a ton of other cool equipment from UTVs to telehandlers as well.
McConnellsburg is located in the Ridge and Valley section of the Appalachian Mountains. I basically crossed over a cloud-covered mountain to reach the town of about 1,200 residents, noting that 1,400 people actually work at JLG's McConnellsburg facility. The company's headquarters sit in a big beautiful valley surrounded by tree-covered bluffs. Over nearly five decades, JLG has kept expanding in this valley, so its facilities today are uniquely spread across 28 buildings, which combined to total 520,000 sq ft of space.
Of course, the crown jewel for a visitor like myself is the Customer Training Center and Proving Grounds. A good example: After operation of the X430AJ, I got the opportunity to play with JLGs lift and access virtual equipment simulator, which was definitely a highlight. These VR systems employ advanced gamification learning to familiarize students with the controls and operation of lift equipment. There is a photo of it below — along with a ton of images from all my Customer Training Center and Proving Grounds experience. Read the full write up in the June issue of Compact Equipment. Sign up for free right here!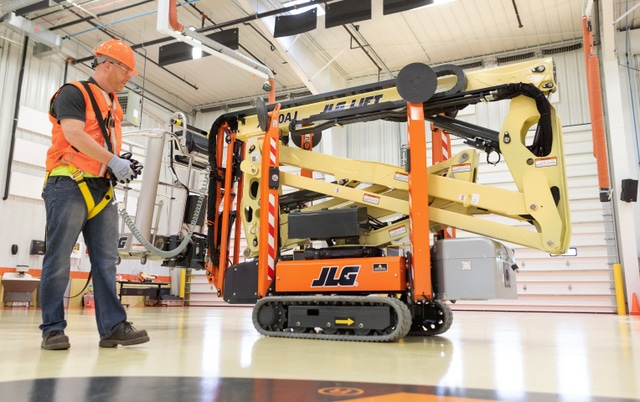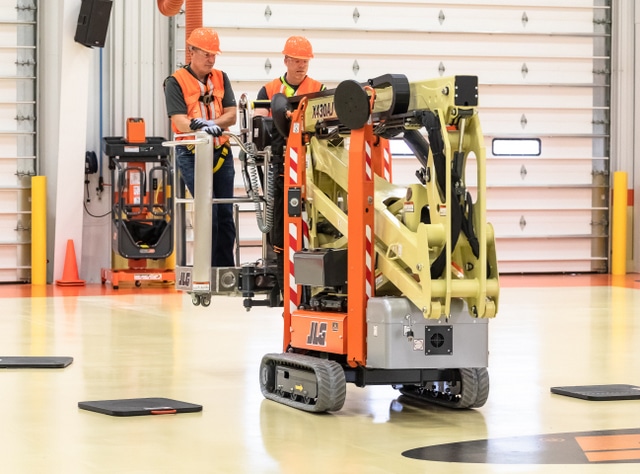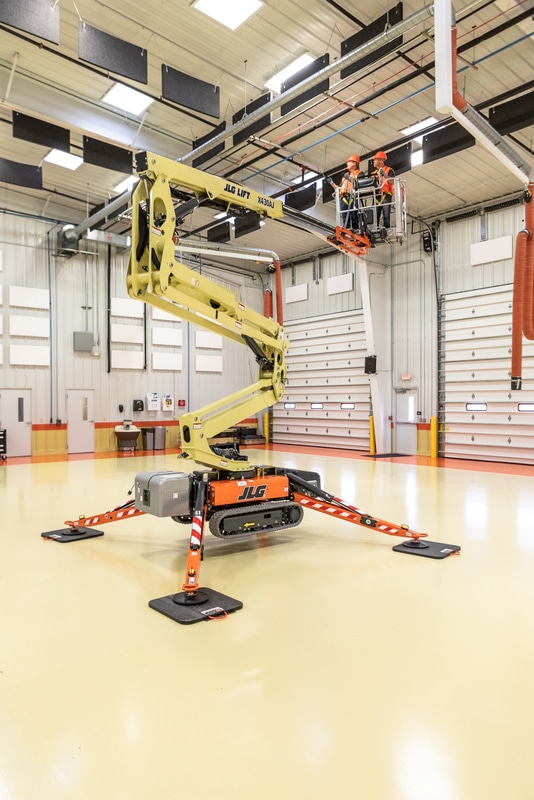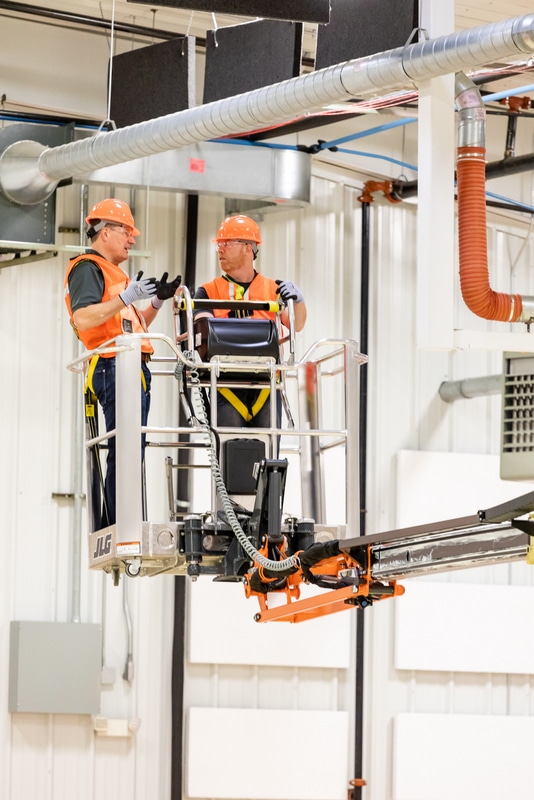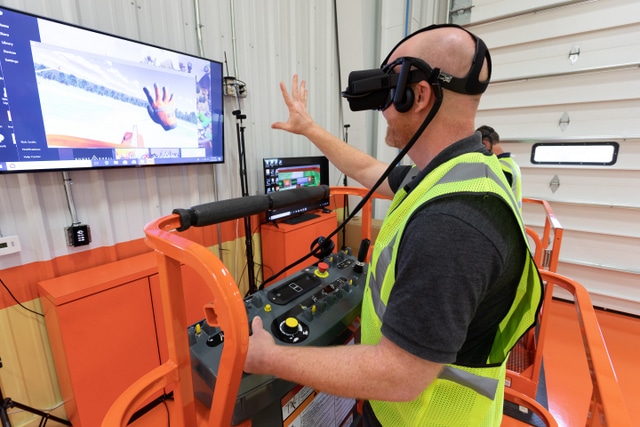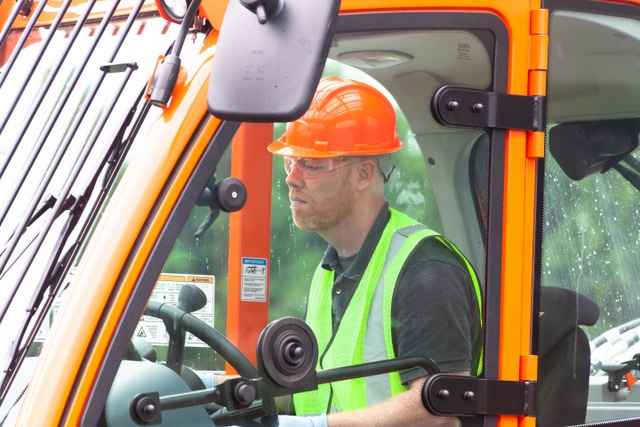 For more info on JLG, click this link. It's super clickable.