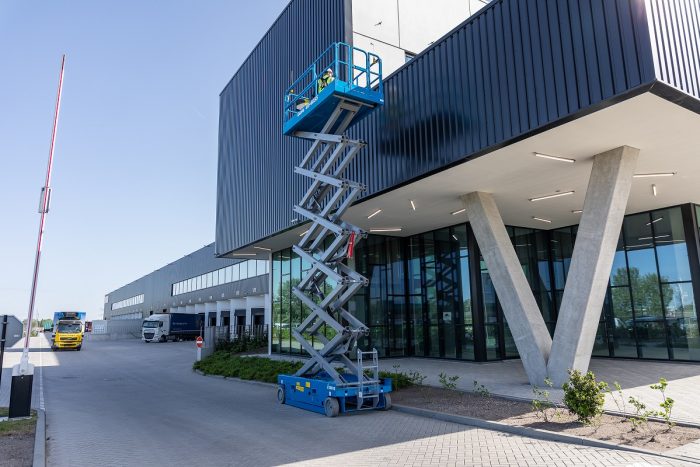 Mills Rentals is solidifying its position as a leading provider of quality electric and hybrid equipment with its latest purchase of more than 400 Genie GS E-Drive scissor lifts and 25 Z FE hybrid articulating boom lifts. With this acquisition, which will be fully delivered by February 2023, Mills will have the largest electric and hybrid fleet in Brazil and Latin America.
"By partnering with Genie, we are ensuring our customers' jobsites will benefit from quality equipment that delivers superior performance, while helping us solidify our position as a leading provider of sustainable, clean-powered equipment," said Eduardo Lema, Mills Rental business director.
Genie Z FE hybrid articulating boom lifts provide the ultimate versatility on a jobsite. They can work indoors and outdoors even with a flat battery, and can navigate obstacles at height, lifting up, over and out with precise positioning for work in hard-to-access areas. The "no compromises" Genie FE technology delivers true four-wheel drive performance, along with the benefits of quiet, all-day emission-free productivity in all-electric mode. In hybrid mode, FE booms can work an entire week on a single tank utilizing its intelligent control system charging the batteries while the machine works.
Using the optional Genie Lift Connect telematics technology, performance data will be monitored in real time, allowing Mills to carry out preventive maintenance of the platforms, reducing onsite service requirements, costs and environmental impact.
The scissor lifts include the GS-1930, GS-2632 and GS-3246 E-Drive scissor lifts, which deliver industry-leading performance, including up to 30% more runtime per charge, real-world 25 percent gradeability, and a 14-degree breakover angle that allows the scissor lifts to crest the top of a ramp without bottoming out. Fully-sealed, brushless, maintenance-free AC drive motors and 70 percent fewer hoses and fittings contribute to reduced maintenance costs and a low total cost of ownership.
Wanna know all about aerial lifts? You're in luck! Click here for a whole lotta articles on these high-reaching machines.