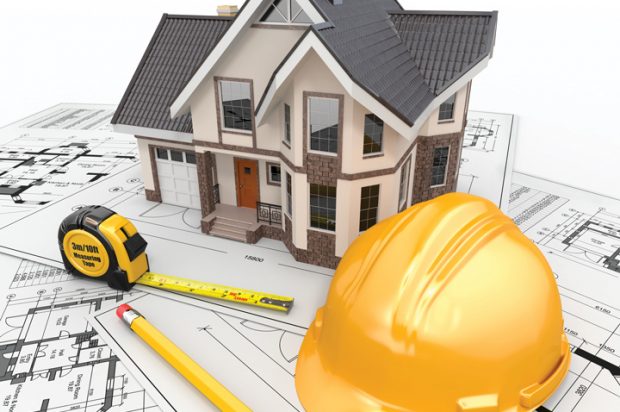 The 2016 construction market was fairly flat (like 1 percent growth), but it gained traction and momentum at the year's end that looks to propel 2017 into a more productive time period. Bright spots included nonresidential construction spending, which was up by nearly 3 percent on a year-over-year basis, according to the experts at the Associated Builders and Contractors. Certain segments are still red hot, including the office and lodging markets, both of which have experienced more than 20 percent spending growth over the past 12 months.
Led by impressive gains in both single-family and multifamily production, nationwide housing starts surged 25.5 percent in October 2016 (the latest numbers) to a seasonally adjusted annual rate of 1.32 million units, said the National Association of Home Builders. These robust figures correlate with strong builder optimism in the housing market, which looks to continue in 2017; that's a good sign for small equipment sales, which find a lot of work in housing construction.
Overall, total U.S. construction starts for 2017 might well advance 5 percent to $713 billion, following gains of 11 percent in 2015 and an estimated 1 percent in 2016, according to the construction outlook released by the experts at Dodge Data and Analytics.
"The U.S. construction industry has witnessed signs of deceleration in 2016, following several years of steady growth," stated Robert Murray, chief economist for Dodge Data and Analytics. "Total construction starts during the first half of [2016] lagged behind what was reported in 2015, raising some concern that the current construction expansion may have run its course. However, the early 2016 shortfall reflected the comparison to unusually elevated activity during the first half of 2015, lifted by 13 very large projects valued each at $1 billion or more, such as a $9 billion liquefied natural gas export terminal in Texas and a $2.5 billion office tower in New York City."
Murray goes on to note that the construction industry has now entered a more mature phase of its expansion, one that is characterized by slower rates of growth than what took place during the 2012-2015 period. According to the report: Single-family housing will rise 12 percent in dollars in 2017; multifamily housing will be flat in dollars and down 2 percent; commercial building will increase 6 percent; institutional building will advance 10 percent; manufacturing plant construction will increase 6 percent; public works construction will improve 6 percent; and electric utilities and gas plants will fall another 29 percent after the 26 percent decline in 2016.
"On balance, there are a number of positive factors which suggest the construction expansion has room to proceed," Murray said.
Keith Gribbins
Associate Publisher
kgribbins@benjaminmedia.com