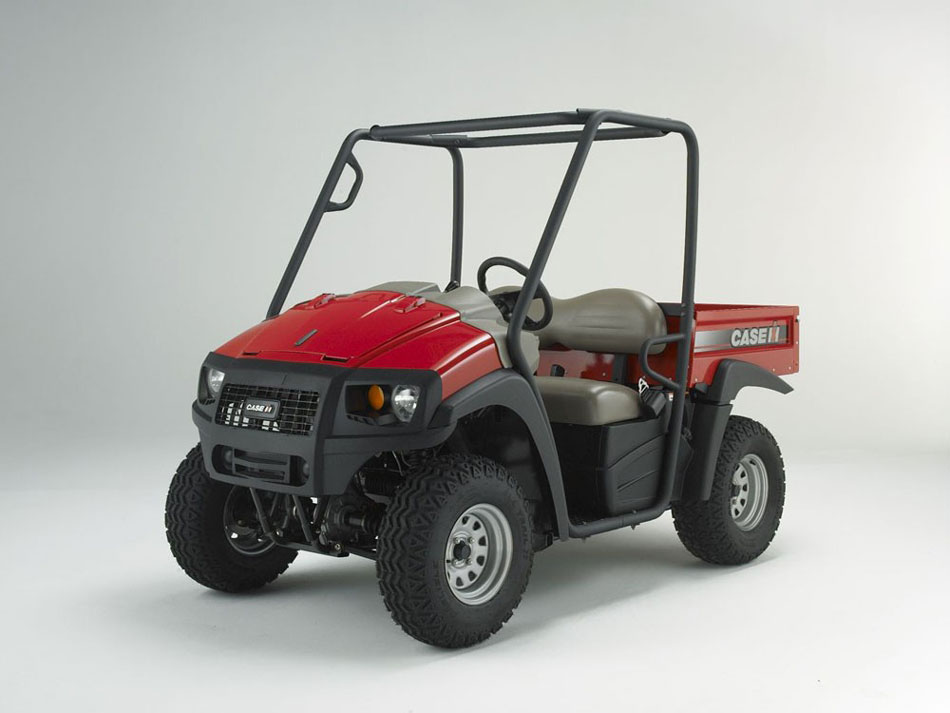 Just in time for spring weather and outdoor chores, Case IH and CNH Parts & Service have awarded Pat Mullally of Utica, Neb., a new 2010 Case IH Scout utility vehicle valued at more than $10,000, as the winner of a recent Year-End Inspection Event giveaway.
The promotion, entitled "Money Well Spent," encouraged customers to schedule year-end maintenance inspections and use genuine Case IH parts to prepare their equipment for peak performance in the upcoming farm season. By scheduling a qualifying machine inspection before Dec. 31, 2009, Case IH customers, including Mullally, were automatically entered to win the two-passenger, 14-hp, gasoline-powered, mid-size Case IH Scout.
"Off-season maintenance is crucial to ensure in-season success for our customers," said Eric Bippus, vice president of sales and marketing for CNH Parts & Service. "Nothing is more important to us than that success, and we're always looking for new ways to bring value to our customers with promotions such as this. The Scout giveaway was another way to help our customers get more done in less time — especially for one lucky winner."
Out of more than 1,000 Case IH dealerships throughout North America, Mullally was the sole winner in the "Money Well Spent" giveaway event. The four-wheel drive Scout utility vehicle is sold exclusively through Case IH dealerships. Available in two models, the Scout and Scout XL offer plenty of power, accessories and premium features to get more done in less time. These compact utility vehicles are designed to haul supplies, pull trailers and transport people and gear in all terrains and conditions.
"I was very surprised," said Mullally, 48, who farms 2,300 acres of soybeans and corn in eastern Nebraska. "And to be the only winner in North America, well, that's pretty unbelievable. [The Scout] will really be handy with irrigation and just getting around. We can just throw some tools in the back and go. I'm sure the kids will love it too, taking it down to the pond."
Mullally's name was entered in the contest after he scheduled a maintenance inspection for his Case IH 7010 Combine at his local dealership, Nebraska Equipment in Seward, Neb. Mullally also owns Case IH MX305 and MX335 tractors, which he has inspected during the off season.
"Whether they need it or not," Mullally said. "You don't want to end up breaking down in the field. And the service department at Nebraska Equipment is great. That's one of the main reasons we stick with Case IH, because of that."
To help customers during planting season, CNH Parts & Service is currently promoting its "Take the Field Parts & Service Spring Sales Event." Now through June 30, 2010, Case IH customers can enter to win a Case IH-branded air compressor, as well as receive free productivity guides and product catalogs and special financing offers as part of the promotion. For more information, visit a local Case IH dealership or visit the promotion Web site at www.cnhpartstore.com/takethefield.
Tags:
UTVs