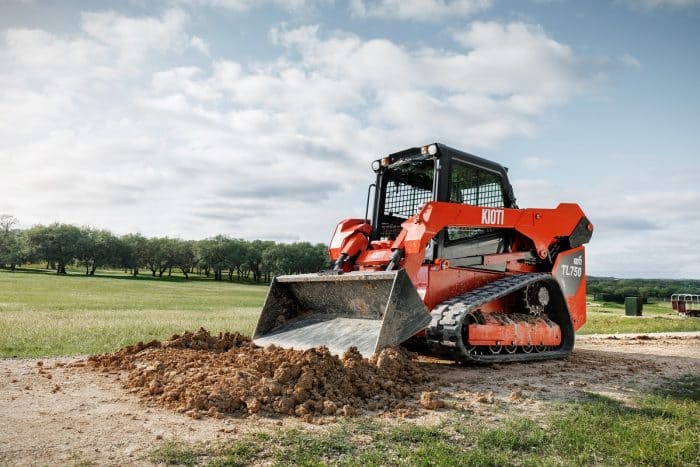 Why is preventive maintenance so essential for machinery? For one, prioritizing daily maintenance helps ensure your machine is safe for use. A safe operator makes a happier, more productive operator. And second, performing preventive maintenance could save you thousands of dollars in repairs and down time.
Compact track loaders (CTLs) are rugged, compact machines with impressive capabilities. Because of their versatility, CTLs get serious workouts in all sorts of environments, from construction to agriculture to landscaping and more. As such a crucial piece of the equation on each job site, it is vital to prioritize preventive maintenance for compact track loaders.
So, before you get to work, here are a few tips and tricks to keep your CTL in tip-top shape.
Let's dig in!
Start Your Morning with a Checklist
One of the best fleet management tools is your own vigilance when it comes to checking your equipment daily to help avoid down time. The best fleet managers require it. The military requires it. And, it's something you should put to practice in your own operation, too.
Fluid Levels – Start your morning out by checking fluid levels. When you're checking levels, don't overlook the hydraulic fluid, fuel, coolant, and engine oil. When fluid levels drop below specified operating range, the CTL's ability to function properly be impacted. Cooling capabilities can be the biggest area of concern. Overheating can become a lasting headache, as it can cause several issues—including down time for the operator by having to stop frequently to let the machine cool down.
Air Filters – Check all filters including engine air and cab. Although unavoidable on dirty jobsites, picked up dust and debris are the biggest threat to air filters. Operators who follow the filter maintenance intervals listed in the operator's manual are often rewarded with minimal down time due to diligent efforts. On the other hand, operators with a habit of overextending the filter capabilities could ultimately find themselves with an unfavorable down time situation. Changing filters regularly is essential to machine functions.
Track Wear – Check tracks for wear or damage to ensure the track is properly tensioned. You'll know it's time to replace the tracks when the tread is worn, the steel cording shows, or if the guide rail is deteriorating. Losing a track in the middle of the job is not fun. Timing a replacement on your schedule is a much easier endeavor.
Take a Closer Look
Taking a closer look allows you to make note of any excessive wear, body damage, or accumulation of debris that may impair performance. Keeping track of this type of information allows you to adjust your operation to help avoid issues that cost you big in the long run.
Leaks – Inspect the machine for leaks or fluids pooling in the engine compartment, chassis, or on the ground. If you happen to find a leak, identify the source right away. It's important to note the negative impact of contaminants that make their way into the wrong places. Abrasive contaminants can expedite unnecessary wear. And, make sure to look all around when checking for leaks—you may find leaks directly from the source, the ground, or anywhere in between. Grab your flashlight to get a better look to see a reflection of the fluid and follow it back to the source. Finding the reason for the leak and fixing it quickly can help you avoid any possible damage or further repairs.
Cleanliness – Most undercarriages are open and easy to clean with a pressure washer. However, mud and debris can still pack into hard-to-reach places. For those who live in colder northern climates – frozen mud in the undercarriage can also be a concern. That's why it's a best practice to prioritize cleaning, no matter your climate, to avoid any future downtime issues.
Damage – Walk around to check the machine—including buckets, teeth, blades, and attachments—for damage. This can help you spot wear patterns and consistent use trends during your operation. Keep a record of any damages you detect, no matter how minor they may seem. Being proactive about handling any concerns or even minor damage will go a long way to keeping your machine healthy and operating for years to come.
Final Tips
Remember to inspect the water separator. Drain any water that may be sitting in the bowl.
Apply grease generously to all greasing locations. This is an essential part of CTL maintenance to protect components from excessive wear that is often overlooked.
Check all hoses for damage or wear. And, get ahead of replacing your hoses before they are completely worn.
Last but certainly not least, ensure all safety equipment is present and in working order. Operator safety is essential to staying on track.
The bottom line is, you deserve to get the most out of your machine day in and day out. If you run into any red flags when inspecting your machine, reach out to your dealer to discuss a plan of action. Getting ahead of minor issues will save you time and money in the long run.
Jason Boerger, Sr. is a product line manager for KIOTI Tractor.