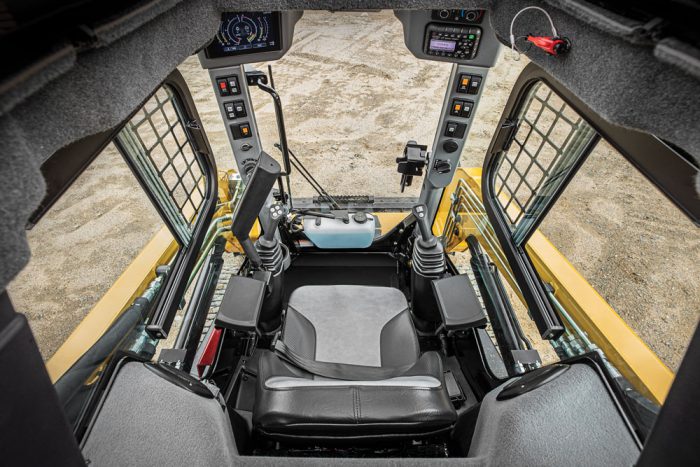 Tis the season to dream big. Imagine your wish list for a skid steer or track loader. What does it have? An enclosed heated cab? Grade control? Telematics? Well, as much as we'd love to gift you your dream loader, it's just not in our budget. However, we can tell you all about features and options out there to build the ultimate skid steer or CTL. When chatting with manufacturers, comfort and productivity are the two biggest areas customers focus on, so let's start with the cab.
"There's now a push for machines that are not only productive, but also comfortable and provide a great operator experience," says Buck Storlie, ASV product line manager. "Instead of pushing only for more power, operators are looking for features to make their days easier while on the job. Things like more spacious cabs, better legroom and visibility are growing in popularity. You can go all out in comfort with fully adjustable seats, an enclosed all-weather cab with heating and cooling, cell phone holders, Bluetooth radio and more. Improve ease of operation with joystick controls and dual throttle capabilities, plus ride control and bucket positioning. Finally, get as much visible area as you can to allow a better view of the attachment and your surroundings, improving productivity and safety."
To provide the ultimate operator experience, ASV recently introduced its new MAX-Series loaders which include an optional pressurized cab featuring a seal tested to be five times better than the competition, says the company. This is ideal for dusty environments and for keeping warm or cool air in the cab, depending on the temperature outside. Storlie says the models also feature industry-leading 360-degree visibility with 52 percent more visible area than ASV's previous designs.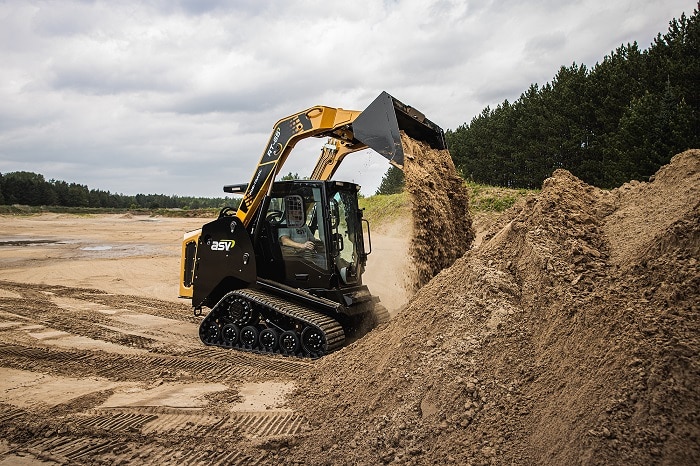 Taking a further look at the cab, Kevin Coleman, Caterpillar's SSL/CTL product expert, stresses the importance of operator retention and how ergonomics and customization play a role in providing a comfortable experience.
"An operator's office should have an intuitive layout so that everything is effortlessly located and is accessible," he says. "This includes easy-to-locate items such as switches, cell phone storage and charging locations, A/C controls and heads-up display panels. All Cat skid steer and compact track loader models offer a heads up display panel located such that an operator can view the rear-view camera image, in conjunction with using the standard rear-view mirror, for excellent rear visibility without having to crane his neck to see when reversing the machine. And it should be roomy. The Cat D3 Series SSL and CTL models feature an extra 3 in. of knee room for even more operating comfort."
Coleman also discusses the ability to tailor a machine to a specific operator and how that not only makes operators happy, but also helps retain them. For example, Cat machines offer display monitors that provide the operator with control features that allow him or her to customize and save machine performance, language and display parameters with codes for up to 50 operators.
"These advanced operator control features provide the ability to adjust a number of machine settings such as the implement response as well as the drive system response," says Coleman. "This means an operator can adjust a machine to match his operation style, experience level or even a specific job task. The ability to tailor the machine performance to an operator's specific experience level allows operators of varying skill levels to be comfortable and productive, no matter the task or attachment."
Gregg Zupancic, John Deere's product marketing manager for skid steer loaders and compact track loaders, adds that eliminating operator fatigue is a constant priority for crews so the company focuses on that when designing its compact equipment. He says there are a variety of popular comfort features that operators may want to consider when purchasing machines.
"Enhanced lighting is a key element that can improve operator visibility during use," says Zupancic. "We offer an LED light package that amplifies lighting output to increase light projected both in front and behind the machine. An HVAC system is also ideal for most operators and can suit temperature needs in a variety of climates."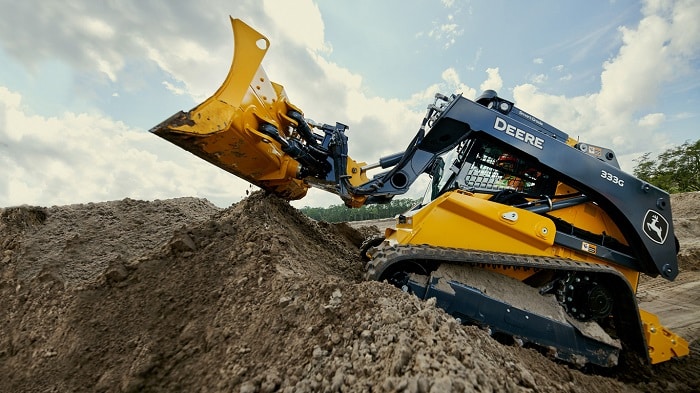 Beyond a comfy cab, Coleman says customers are looking for equipment that offers features that help make operation easier and more productive while helping turn a novice operator into a skilled one. He says features like a dual self-leveling system, return-to-dig and work tool positioner are all great for productivity and have been available on Cat loaders since 2013.
"These features can aid customers in saving time and/or making more money by automating repetitive tasks like grading, digging and loading and allow the machine to perform these tasks with less user interaction," says Coleman.
Sarah Peckskamp, Bobcat's marketing manager for loaders, highlights the company's new R-Series machines and features that make them the most productive for operators.
"Two-speed travel allows operators to spend less time traveling across a jobsite or between jobs," she says. "You can move faster and get the job done sooner. Bobcat's automatic ride control option reduces material spillage, allowing operators to travel at faster speeds across rough terrain. Thanks to its dampening effect, this option also increases operator comfort by offering a smoother ride."
Another option available for Bobcat's R-Series loaders includes a dual-direction bucket positioning, which keeps the load at a consistent angle throughout the lift cycle to reduce spilling.
Telematics and More Tech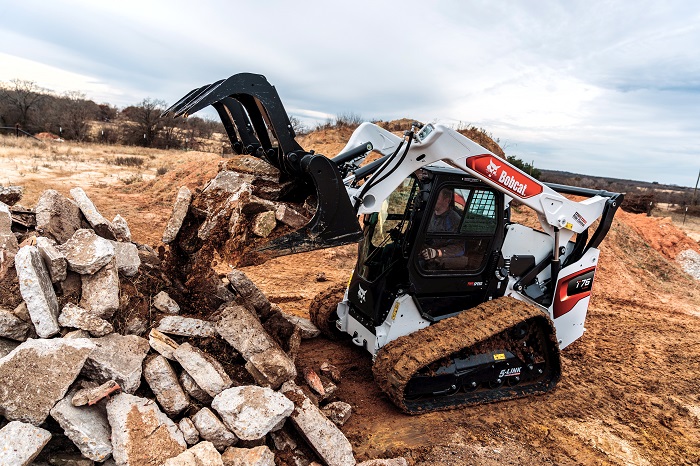 So, we have the comfy cab and productivity boosting options covered. What's next? Fortunately, there's no shortage of cool technologies designed to keep operators efficient and fleets running smoothly.
Zupancic says industry trends are leaning more toward customers wanting remote access to critical machine information. Luckily, John Deere offers JDLink, a telematics solution that provides operators with vital information.
"This type of solution helps our operators stay on top of machine monitoring which ultimately helps the machine run better and extend the lifespan," he says. "JDLink also helps operators quickly connect with their local dealer for machine checkups and flag potential maintenance cycles in advance to increase overall uptime and productivity."
ASV's Storlie adds he has seen a drive for new technology to make job and fleet management easier.
One of the best parts of small equipment is the variety of attachments. From buckets and breakers to mowers and plows, click here to see what's out there.
"High-tech digital touchscreen displays like those seen on some of our MAX-Series models include operator key codes for login and lockout," he says. "They also feature job clocks that can track machine fuel consumption, idle time, run time and service schedules as well as other important items that can improve a contractor's bottom line."
Peckskamp says Bobcat's next generation of compact loaders is packed full of exciting, new technologies to not only improve operator comfort and usability, but also reduce downtime.
"Bobcat MaxControl Remote Operation, Bobcat Features On Demand and more technology in the new R-Series loaders were designed to help equipment owners do more and do it even better than before," she says. "Bobcat MaxControl Remote Operation makes operating machines easier and more convenient. It acts likes an extra set of hands when help is limited. Two-person jobs can now be handled by one worker, and operators can say goodbye to unnecessary trips in and out of the cab."
Pam Kleineke is managing editor of Compact Equipment.
Tags:
ASV
,
Bobcat
,
Caterpillar
,
home
,
John Deere
,
November December 2020 Print Issue