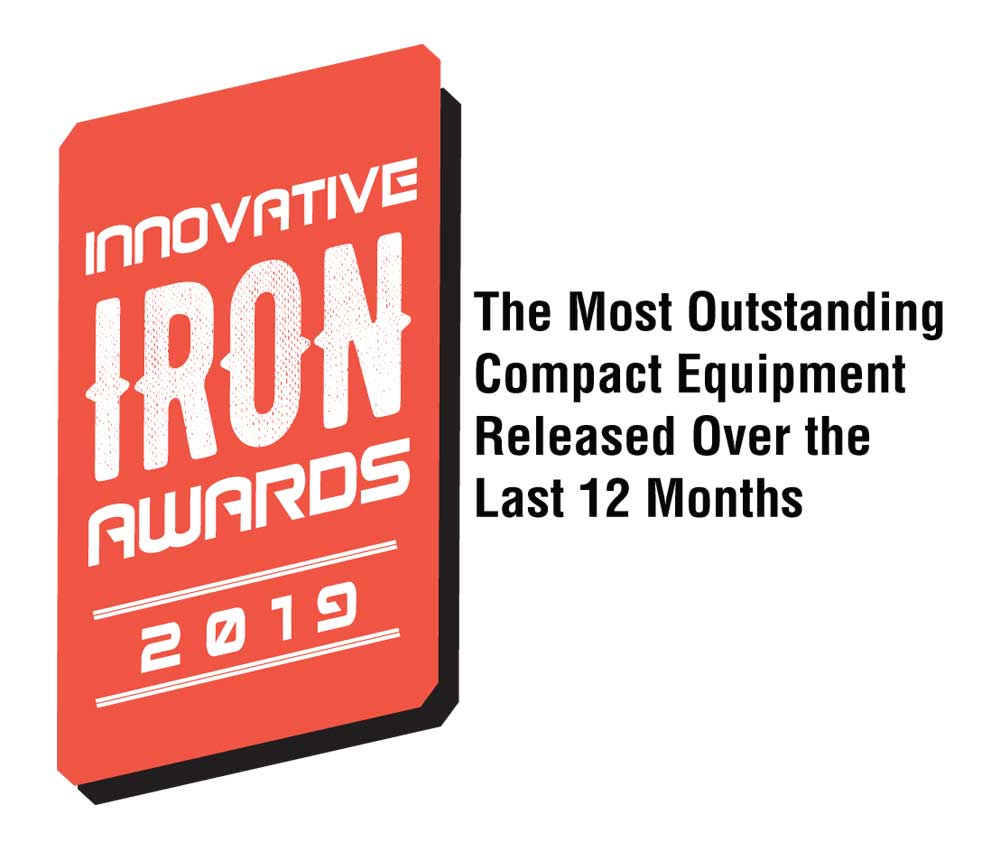 In the off-highway equipment industry, most of the machine options are already pretty fantastic. Skid steers that boast insane hydraulic power to the attachment, zero-turn nimbleness and automation as sophisticated as giant loaders. Micro excavators with retractable undercarriages that fit through narrow gates, boasting zero tail swing, 10 ft of reach and a ridiculous amount of breakout force for their size. Almost any brand and unit on a dealer lot today can be outfitted with standard or optional features that sound futuristic — from telematics to grade control. My point is: The standard for greatness is very high today because the status quo is already pretty damn impressive. That is why we bow to these 2019 Innovative Iron Award winners. These ideas are taking already amazing machines to a whole other level.
Brush Beware: Cat's Beastly 299D3 XE Land Management Unit Balances Price, Features and Ferocity

A lot of application-specific, brushcutter-style compact track loaders have been released over the last few years, but few can chew up vegetation as safely, powerfully and efficiently as the new Cat 299D3 XE Land Management unit. First off, this machine can be configured with either traditional rubber tracks, steel embedded rubber tracks or optional, full steel tracks (the latter option is rare on track loaders). Of course, the unit comes standard with additional seals, protective covers and LED guards, but there's also a turbine-type pre-cleaner that ejects dust, dirt and debris from the engine-intake airflow before it reaches the filter. The cooling system's hydraulically driven fan operates only when required to save fuel, while the reversing fan feature clears intake screens of debris, so the system runs cooler when operating in high ambient temperature applications. The unit also comes with an extra hydraulic cooling package that sits on top of the cab.
The 299D3 XE boasts a turbocharged 110-gross-hp Cat C3.8 engine that combines with a 40-gpm, high-flow/high-pressure auxiliary hydraulic system. The unit even has 58.1-gal fuel capacity, which is 80 percent larger than the standard 299D3 XE model, sized to provide a run time of 12 hours. Its one-piece sealed and pressurized cab keeps the operator's environment clean and quiet. Overall, the 299D3 XE is a high-performance focused solution that isn't widely available in the market in this size, this price range and with the features and functionality offered by this Land Management offering. For more info, visit cat.com.
Tags:
Caterpillar
,
Innovative Iron Awards 2019
,
November December 2019 Print Issue