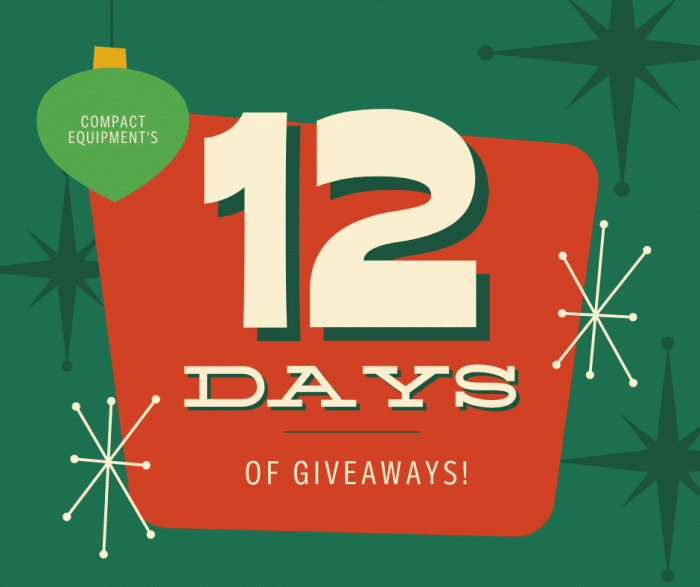 So, we've been keeping a pretty big secret over here at the CE headquarters. Over the past couple months, we have been working with manufacturers on developing a special holiday giveaway for our readers. Why? Well because, and I'm gonna get sappy for a sec, we love you guys!
We're thrilled to officially announce CE's 12 Days of Giveaways! Starting next week, we'll be giving away items from companies such as Case, Toro, Kubota, JCB and more for 12! STRAIGHT! DAYS! Can you tell we're excited?
How can you win one of these prizes? Be sure to check back here on Monday, December 5, for your first chance to enter. A new prize will be announced every day from December 5 to December 16. Good luck!
Get a sneak peek of some of the prizes below…
Get hyped!
We'd love to keep in touch! Check us out on Facebook, Twitter and LinkedIn!