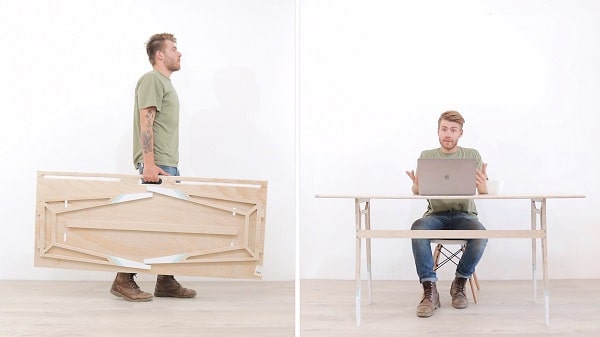 Rockler Woodworking and Hardware, in partnership with The Modern Maker Podcast, has just launched the #RocklerPlywoodChallenge. Participants are asked to simply make something using one sheet of plywood, any type, and to then post it on Instagram using the hashtag #RocklerPlywoodChallenge by May 31, 2018. Entries are eligible to win a $500 Rockler Gift Card, a Rockler Miter Fold Dado Set or a Rockler Material Mate Panel and Cart Shop Stand.
A few of Rockler's key content partners will be judging the entries and they have already completed projects so that people will be inspired to enter the challenge:
• "DIY Coffee Table Using One Sheet of Plywood" by Chris Salomone
• "DIY Portable Foldable Desk from One Sheet of Plywood" by Modern Builds
• "DIY Side Table Made from One Sheet of Plywood" by HomeMadeModern
"The focus of The Plywood Challenge is to build something with a single sheet of plywood," says Nathan Ensminger, marketing manager at Rockler. "We've got some great prizes and all entrants need to do is post their project on Instagram using #RocklerPlywoodChallenge." Ensminger ends with, "This is also a great opportunity for makers to build their YouTube audience – make a video of their challenge and post to YouTube using the same hashtag."
More information can be found about the challenge here: #RocklerPlywoodChallenge.