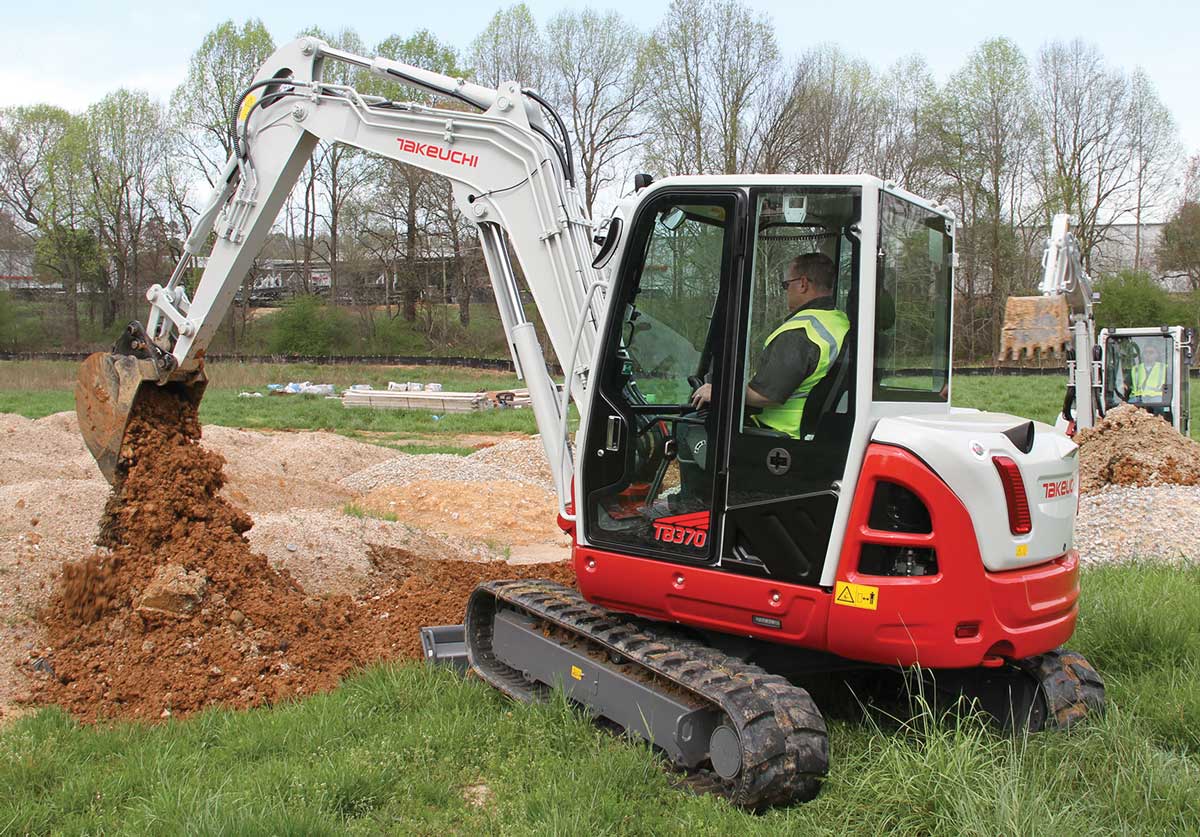 Dependable and Productive Excavators from the Japanese Equipment Innovator
Takeuchi has been manufacturing compact excavators for more than 50 years. During that time, the company went from creating the world's first compact excavator with boom swing and 360-degree rotation of the upper structure to developing its sophisticated FR Series excavators with an industry-first, patented, side-to-side boom system.
Takeuchi's compact excavator product line continues to grow and evolve. The lineup currently features 14 excavators, including four models with retractable undercarriages — one of which is a diesel/electric hybrid. Other Takeuchi excavators include two FR Series machines and eight conventional tail swing machines ranging from 6,360 to 34,646 lbs. All Takeuchi excavators feature long arms, spacious cabins, steel construction and good maintenance access. The Takeuchi Fleet Management (TFM) telematics system is standard on the company's excavators ranging from the 3,900-lb TB216 to the 34,646-lb TB2150. TFM provides owners and operators with a wealth of information such as real-time visibility to machine location, machine hours, performance and efficiency, health and many other data points.
Takeuchi's TB257FR, TB260, TB370, TB280FR, TB290 and TB2150 models are extremely capable machines that are well equipped to handle a wide range of applications. Each comes equipped with a high-flow primary auxiliary circuit and second/third auxiliary circuits with factory-installed controls that allow customers to easily plug and play many of today's hydraulically driven attachments. These models also include boom-holding valves and overload alarms, multifunction monitors with multiple attachment presets and in-cab flow adjustments. The TB2150 also offers pressure adjustments as well.
In February 2021, Takeuchi launched an attachment program that includes buckets, mechanical and hydraulic couplers, thumbs, mulchers and stump cutters for its excavator product line. Each attachment is designed to be easily installed and operate with maximum efficiency on Takeuchi excavators.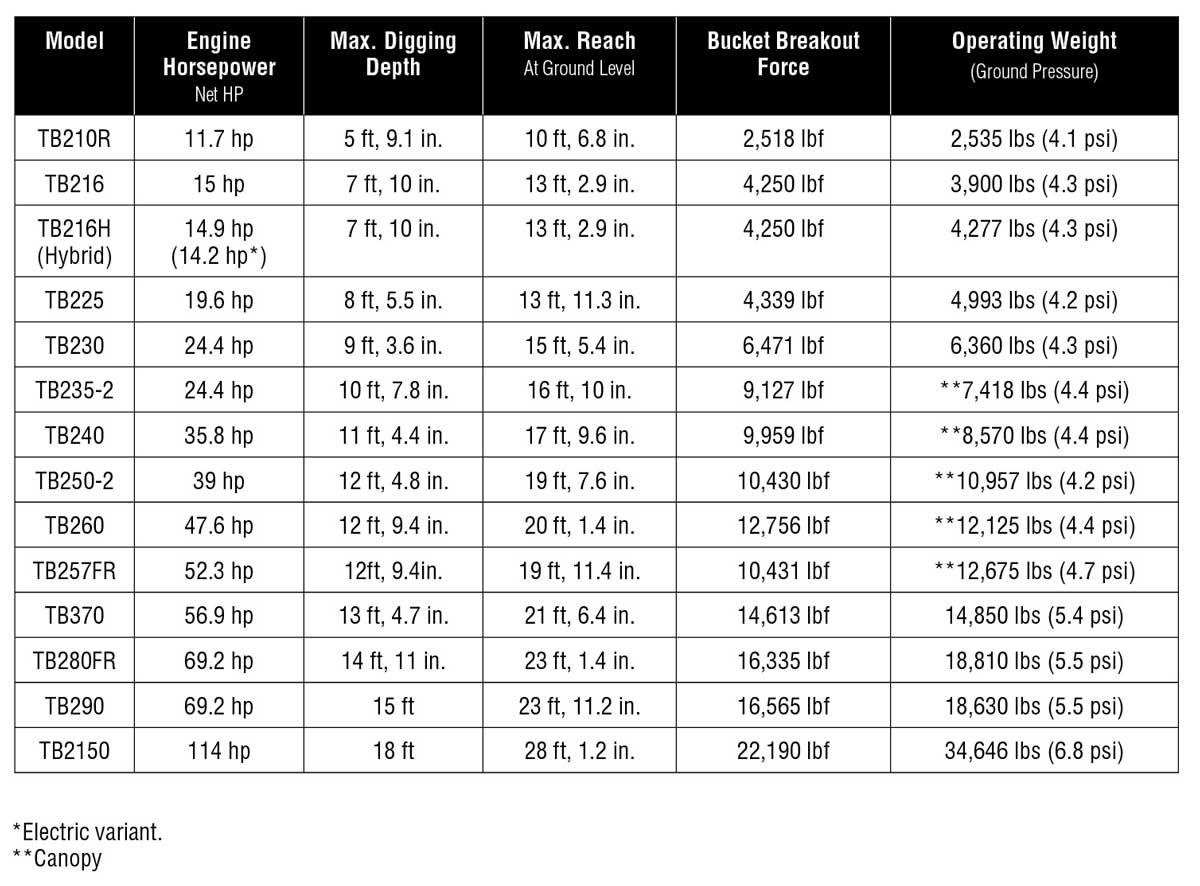 Advice to Buyers
"As the range, capabilities and features of compact excavators continue to expand, customers are finding they can perform a much broader range of tasks with their machines, and they are no longer limited to a specific application," says David Caldwell, product manager for Takeuchi. "To choose the model that's right for them, customers should first do their research by reviewing various manufacturers' standard and optional features, understanding the capabilities of the excavators in the class they are considering, schedule a demo and talk to people who already own those machine(s). Making a fully informed decision will ensure you get the machine that best meets your needs for the long term."