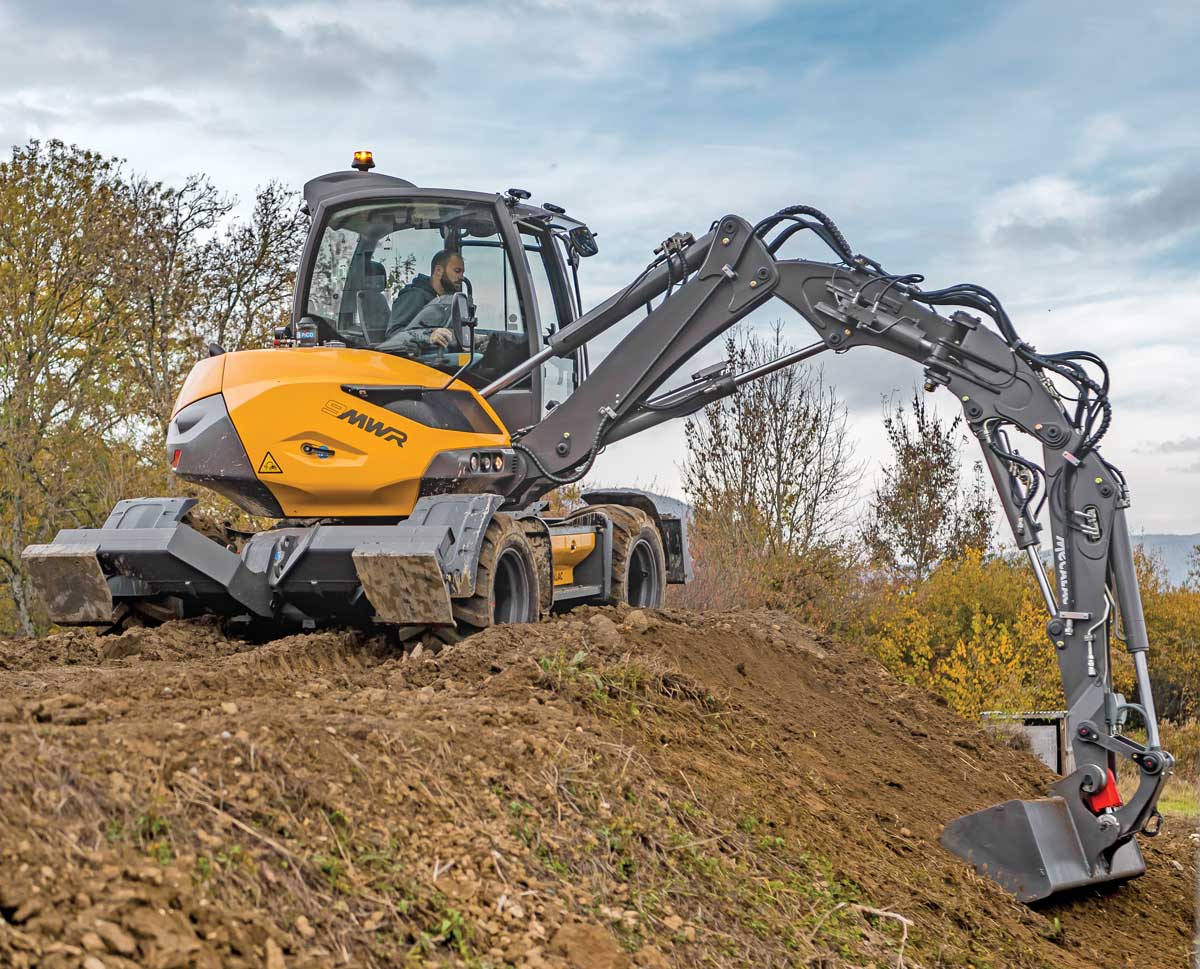 Two Series that Both Include the Innovative Mecalac Boom
Mecalac offers compact excavators through two model families, the MCR Series and MWR Series. The MCR was introduced to the North American market in 2016 and the MWR in 2018, but the units were first manufactured in Europe in 2017. The company is currently on the second generation MCR and first generation MWR. Both models are a result of Mecalac's focus on pushing the limits of technology with cutting edge designs that make machine operation faster, easier and safer. Rather than fixating on bells and whistles, Mecalac takes a holistic approach to machine design with an end-user-first mentality to maximize functionality.
The MCR Series is made up of the 6MCR, 8MCR and 10MCR, with the 6MCR and 8MCR fitting in the under-8-tons compact category. The MCR models are a groundbreaking concept. The crawler skid excavators have become a particular favorite for jobsites with limited space.
The MCR crawler skid excavators offer speed, productivity and compact operation over traditional mini excavators. The machines provide the swiftness of a skid steer with the 360-degree rotation of an excavator for versatility and travel speeds two times faster than any other small excavator — up to 6.2 mph.
MCR units use Mecalac's innovative three-part boom to deliver superior performance in tight spaces as part of the company's signature 360-degree compactness. The extended range of movement increases flexibility and reach while minimizing unnecessary movement, allowing operators to do more from a single position or within confined spaces. The three-part boom can also be tucked in, even with a full bucket, which allows for extra compactness and mobility without overbalancing the unit in the front — resulting in a true 360-degree compact-swing radius.
The MWR Series consists of the 7, 9, 11 and 15MWR, with the 7MWR and 9MWR falling in the compact category. The MWRs are indispensable wheeled excavators. They offer a revolutionary design — recognized by innovation awards — that addresses pain points often encountered with small wheeled excavators.
The MWR has outstanding stability in part because it is 20 percent lower to the ground than similar products. This also makes it easier and safer for the operator to get in and out. The MWR design also improves accessibility for the operator, with direct access to service points and to the fuel tank from the ground — a feature unique to Mecalac. At the same time, the MWR Series has a high ground clearance to reduce the risk of transmission/gear box damage from obstacles on the ground. While featuring an unbeatable swing diameter, the compactness enhances in-turn mobility in narrow spaces with four-wheel steering. Despite its compact size, the 75-hp machine can lift as much as 3 tons up to 9.8 ft.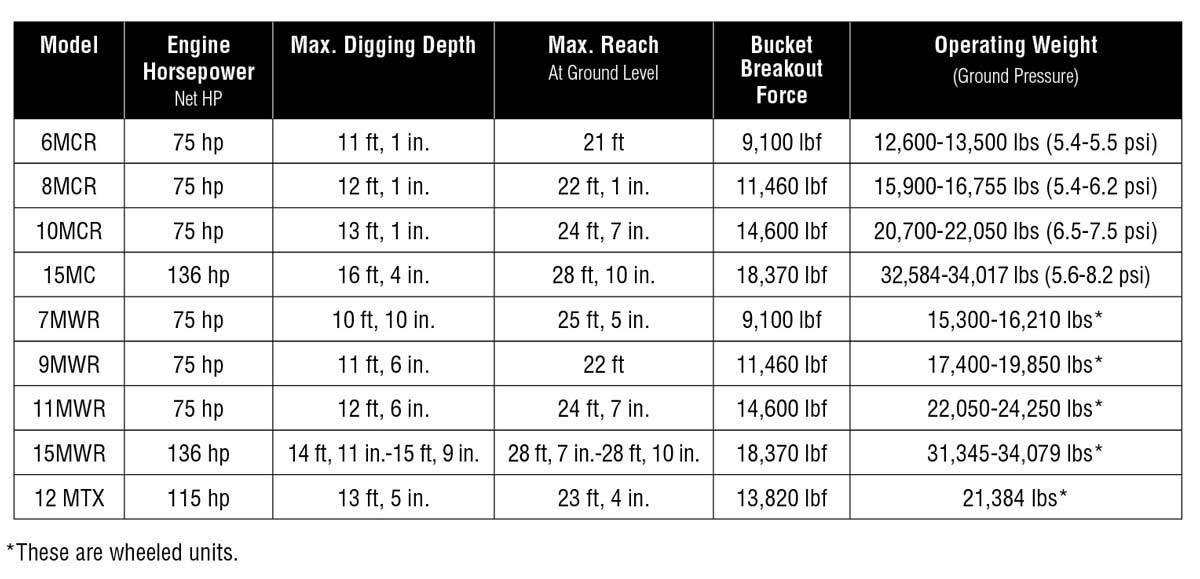 Advice to Buyers
"Contractors should ask themselves: Is versatility a key feature? Do they have a desire to grow their business in new areas? Are they working in confined areas? Are they looking to streamline their operations? Would it be useful to have one machine take the place of a skid steer, excavator and rough terrain forklift?," says Peter Bigwood, general manager, Mecalac North America. "If so, a compact, multifunctional machine can provide great ROI. Design features that provide higher speeds, more control, greater stability and unparalleled range of motion can produce truly game-changing versatility for those that need it. But if these situations are few and far between, contractors might find better value in a machine with more limited functions but a lower price."
Tags:
July August 2021 print issue
,
Mecalac
,
Spec Guide
,
Spec Guide 2021