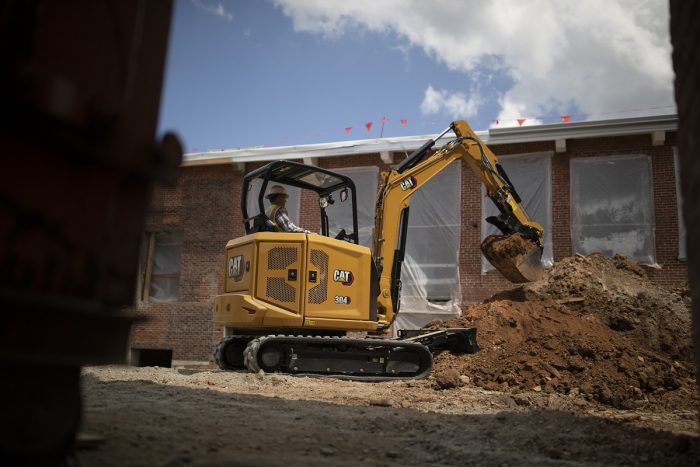 It's no secret that we're huge fans of mini excavators at Compact Equipment. I mean, just click here and see how much we talk about 'em. The mini excavator market is super hot right now, and these machines continue to be popular with both owners and on the rental lot. Whether you're a contractor or a busy DIYer, a mini excavator can help you accomplish all sorts of tasks. Below, we've gathered insights and product info from three of the biggest mini ex manufacturers. Enjoy!
Greg Worley, Market Professional
When it comes to purchasing a mini excavator, make sure you do your homework and ask yourself the following questions: How will I transport it? How much do I need to lift? How deep do I need to dig? What is the width I generally need to access? Do I want Cab or Canopy? What hydro-mechanical attachments will I want to use? You want to make sure you are purchasing the right machine for the right application. There are many choices of models and configurations. Do not under spec the machine and be disappointed and do not pay for more machine than what you will ever need. Work with your local dealers to find the right solution and always demo a unit if you can prior to purchase. Purchasing the correct unit for your business from the start will help to grow your business and support you well over many years.
Product Spotlight: 304 and 305 CR
Built to deliver an improved customer experience, the new 4-tonne Cat 304 and 5-tonne Cat 305 CR Next Generation Mini Hydraulic Excavators deliver more power to the pumps, higher bucket breakout forces and deeper standard digging depths to increase performance by up to 20 percent over their E2 series counterparts. Their industry-leading grease intervals and extended filter service life, combined with common components throughout the line and flat, easy-to-replace side panels, deliver up to 10 percent lower owner and operating costs. The new 304 and 305 CR models are the final machines to be reengineered to the Cat next generation mini hydraulic excavator line concept.
Patrick Baker, Product Manager, Excavators and Wheel Loaders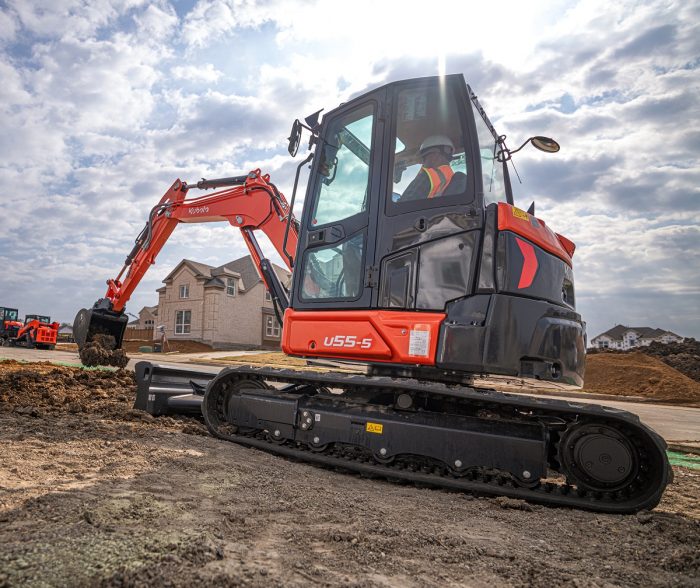 Excavators are an expensive purchase for any company or owner. First and foremost, take care of the excavator – make sure it's cleaned regularly, keep up with service and maintenance on the excavator and add telematics to receive diagnostic fault codes or machine issues in real time. Telematics is an excellent addition to an excavator because being alerted of a fault or error code immediately can help an operator determine if the excavator can continue to be used or if the excavator needs to be shutdown to not risk major failure. The purchase of an excavator is an investment, and I would recommend taking care of that investment to keep the ROI high.
Product Spotlight: U55-5
Engineered to meet the needs of contractors working in tight spaces, the U55-5 has a reduced tail swing to maneuver in any size jobsite. Available in canopy or cab models, the U55-5 boasts an impressive 47.6 hp, a working range that includes a digging depth of 11 ft, 11 in. and a max dump height of 13 ft, 2 in. A redesigned cabin features a double adjustable seat and greater head and foot space, and the floor plate is also thicker to reduce noise. A large new full-color LCD screen provides all operational information. Other upgrades on the U55-5 include optional rear-view camera and keyless start, with 10 user passwords for customized control.
Erik Coyle, Product Specialist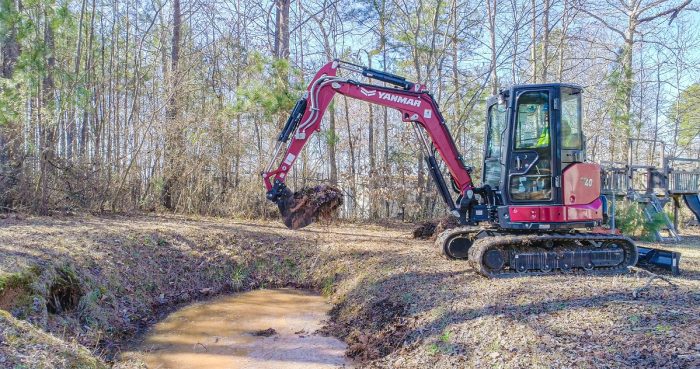 The most basic piece of mini excavator maintenance advice I can provide is to read the equipment manual. A lot of people don't read the manual, they just get on the machines and start to run them – and it could be costing them money by causing them to miss simple but important maintenance needs. For example, many operators don't grease at all. And those that do try to grease often don't follow recommended guidelines or do it improperly – essentially wasting time and grease. On a similar note, forgetting to complete the simple task of draining the water separator at least once, but ideally twice a day, can ruin your injection system. These examples and more can cost thousands of dollars in repairs, so it's important to be familiar with maintenance needs and the recommended hourly service intervals.
Product Spotlight: SV40
Yanmar Compact Equipment tailored the ultra-tight tail swing SV40 Excavator for the North American market and developed it to push the limits and get more power and performance out of an under-5-ton machine. At 39 hp, the SV40 is a compact powerhouse of flexibility and stability, giving operators the performance of a 5-ton machine with reduced need for a CDL. Featuring an electronically controlled Yanmar Tier 4 Final diesel engine, the SV40 comes standard with the company's patented quick coupler, its SMARTASSIST remote communication system and 4-year/4,000-hour warranty. Options for the SV40 include a second auxiliary circuit option, a 4-way blade, 6-way blade and an additional counterweight.
Mini excavators are making big waves on jobsites all over North America. Click here for the latest news on these machines and the companies that make them.
Tags:
Caterpillar
,
Kubota
,
Yanmar Compact Equipment