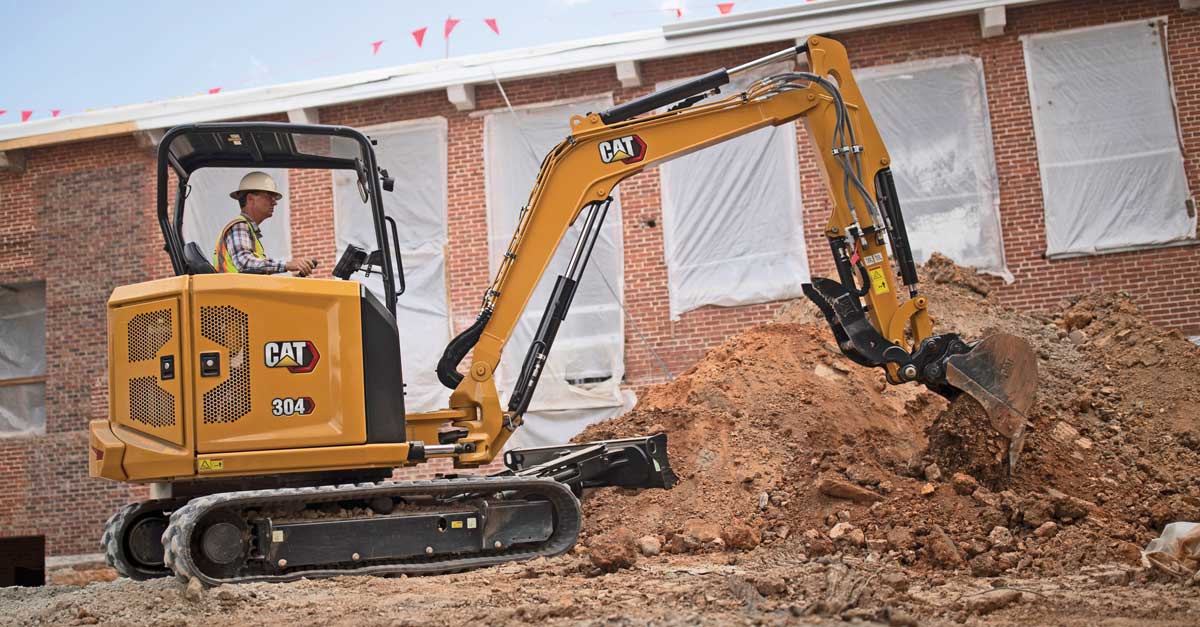 The Next Gen Mini Excavator Lineup Is Complete
This post is a part of Compact Equipment's annual Spec Guide. View other brands' product and spec info by clicking this link. View the magazine version of these summaries by clicking right here. Sign up for the print edition right here. Now enjoy!
Manufacturing of Cat mini hydraulic excavators began with an 8-metric-ton machine in Japan in 1987. Seven years later, the machines were introduced in North America. Today, Caterpillar offers an extensive line of mini hydraulic excavators from 1 to 10 metric tons offered in North America ranging from the 300.9D that weighs less than 1 metric ton to the 310, which is a 10-metric-ton Tier 4 Final machine with a high-definition hydraulic system.
The Next Generation Cat mini excavator lineup is finally complete, offering 17 Next Generation models (all Cat mini excavator models excluding the 300.9D and 300.9D VPS). These machines were designed with customers in mind. These high-performance machines are not only affordable, but they boost improved servicing, comfort and control. Next Generation mini excavators feature heavy-duty main structures, fuel efficient engines, load sensing hydraulics, spacious cabs and the exclusive Cat Stick Steer system and cruise control. With the simple push of a button, operators can switch from traditional pedal and lever travel to stick steer travel to drive with the joystick, increasing operator comfort, control and convenience. You can control the machine just like a skid steer loader using the left-hand joystick. With the right-hand joystick, you can control the dozer blade or the boom and stick function. Cruise control allows you to continuously travel without holding the levers or joystick down, with the ability to safely stop the machine in several ways.
The Next Generation mini excavators use an efficient, fuel-saving, load-sensing hydraulic system with an electronically controlled variable-displacement piston pump. Generous flow rates, coupled with high main-relief pressures, provide the new models with the hydraulic capacity to generate increased travel performance and higher digging and lifting forces, as well as handle powered attachments.
Cab models are sealed and pressurized to ensure a clean environment and feature a redesigned heating/ventilating/air conditioning system that ensures all-weather climate control. Intuitively designed full-color monitors are available on all machines. Cab machines can be equipped with Bluetooth compatibility, allowing you to safely answer calls and stream audio.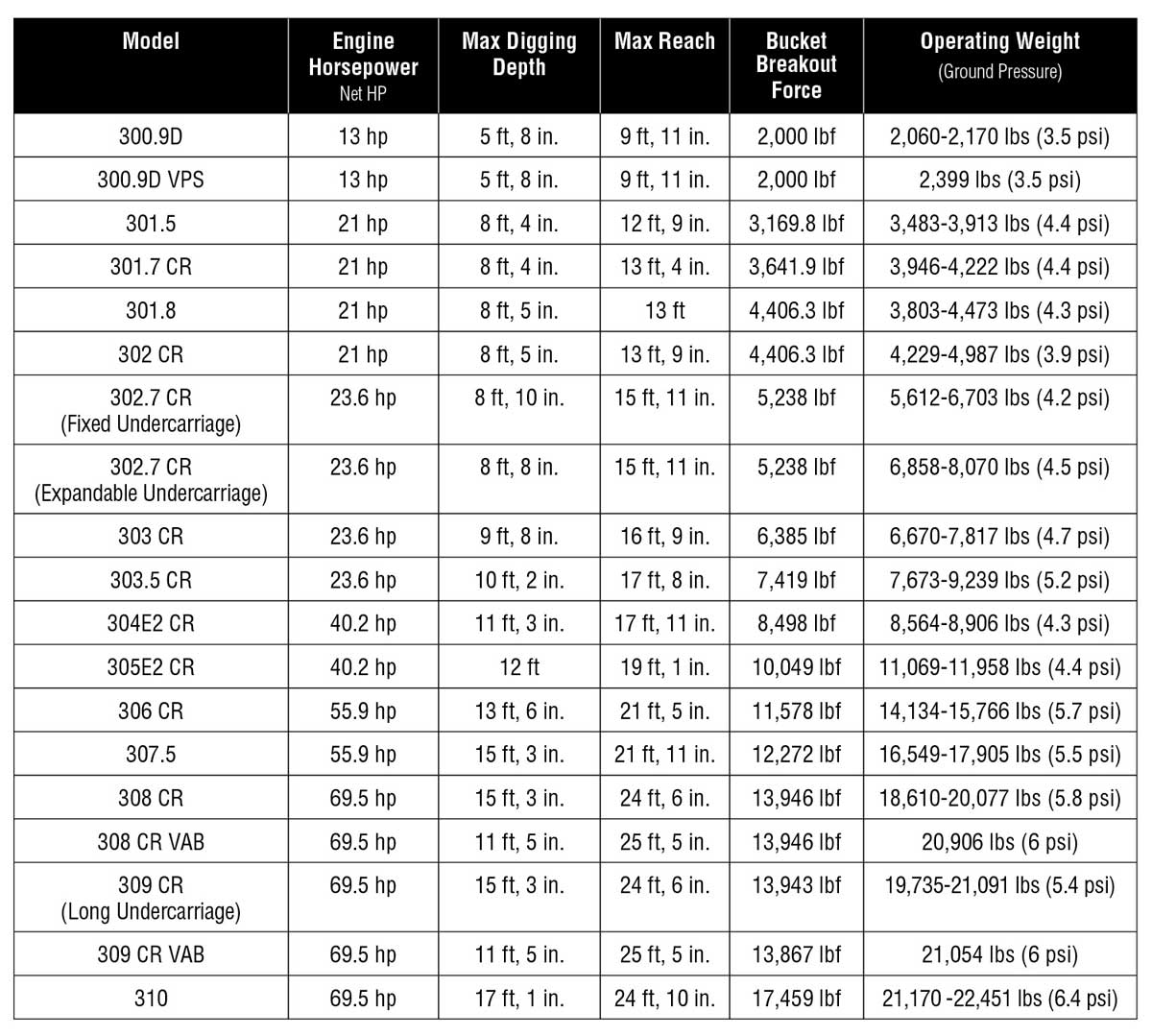 Advice to Buyers
"The mini excavator market is constantly evolving with new technology on machines. From touchscreen monitors and USB chargers to grade control and indicate functionality," says Amy Vincent, product application specialist with Caterpillar. "Many of these new features deliver benefits in performance, versatility, ease of maintenance, safety, operator comfort and affordability. Machines are now able to be adapted to individual operators with customizable settings. Advanced features, such as grade control, help operators be more precise and accurate to provide increased productivity and speed. Do your research and understand what technology is available on the machine you are buying and how that can provide you an improved operator experience and increased efficiency."