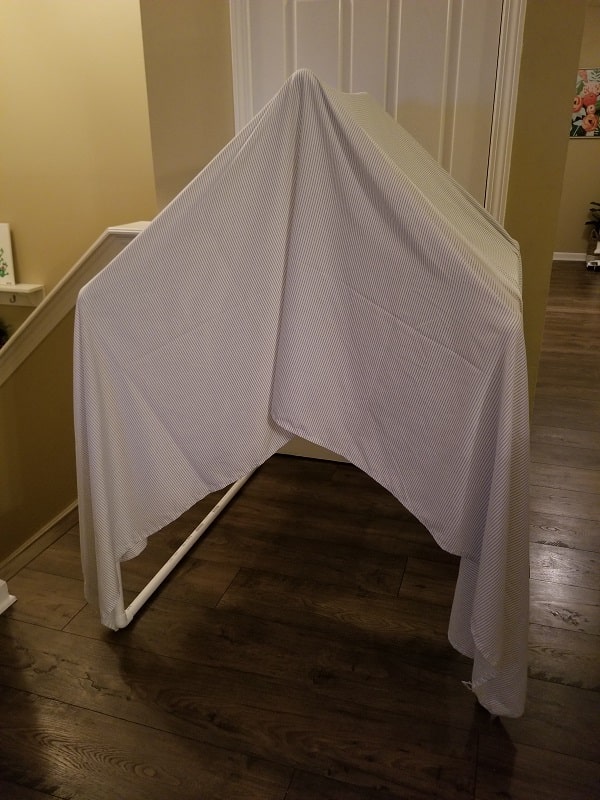 What You'll Need
Four 10-foot long ¾" PVC pipe
Eight T-joints
Ten 90-degree elbow joints
Bed Sheet
Hand saw or jigsaw
Steps
1. Have a grownup make your cuts with the lengths below. Mark the pieces with the lengths so you can easily find them.
Bottom (x2) 36"
Front (x2) 32"
Back (x2) 5", 19", 5"
Back Brace (x2) 32"
Top (x2) 6", 21", 6"
Peak (x4) 22"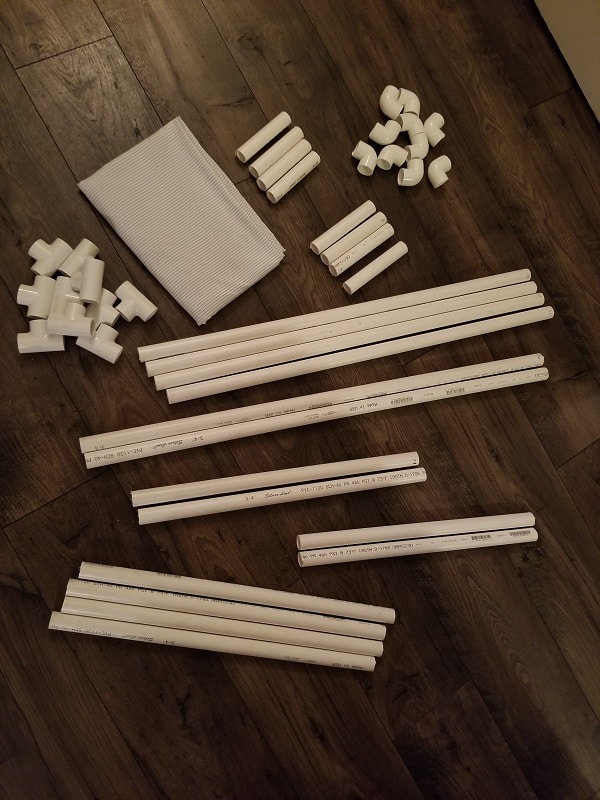 2. Make the bottom by attaching 90-degree elbow joints to both ends of the 36" pieces (x2).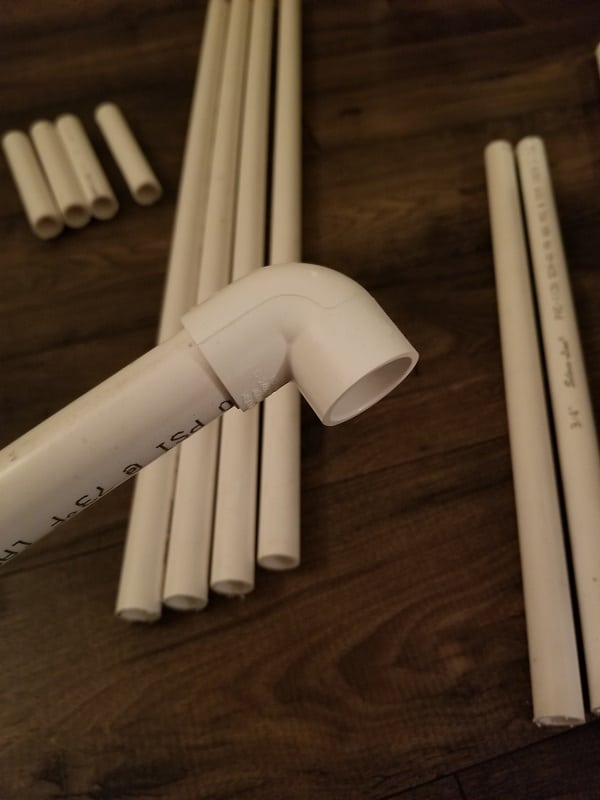 3. Build the back pieces (x2) using a 5" piece + a T-joint + a 19" piece + a T-joint + a 5" piece. Connect those by inserting the 32" back brace pieces in the T-joints. Then insert the whole piece into the back end of the bottom pieces.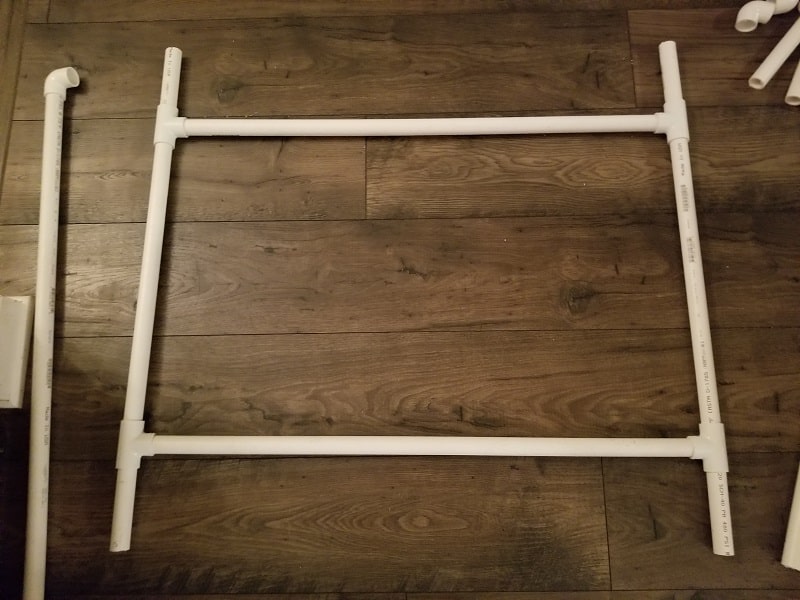 4. Attach a front 32" piece to the open end of the bottom (x2). Use 90-degree elbow joints on the four points of the top. Build the top using a 6" piece + a T-joint + a 21" piece + a T-joint + a 6" piece. Use these to connect the top elbow joints.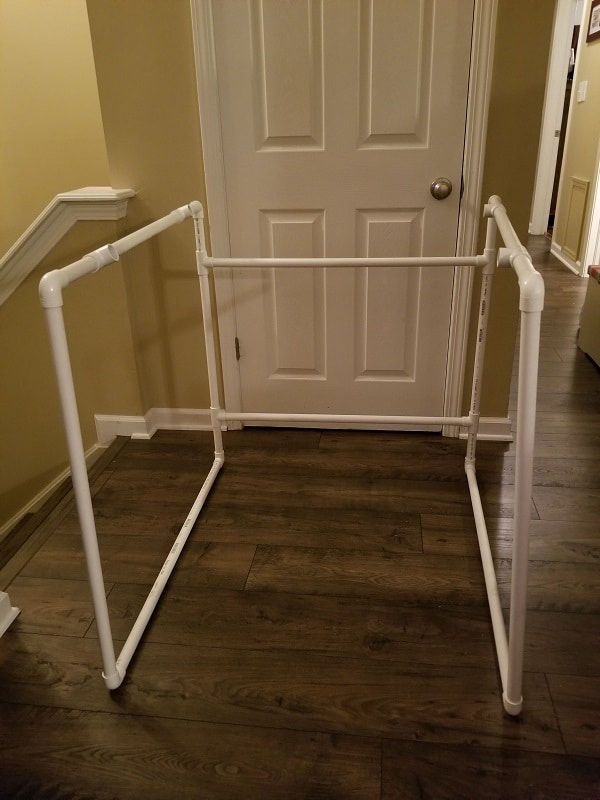 5. Build the peak using a 22" piece + an elbow joint + a 22" piece (x2). Insert them into the top T-joints.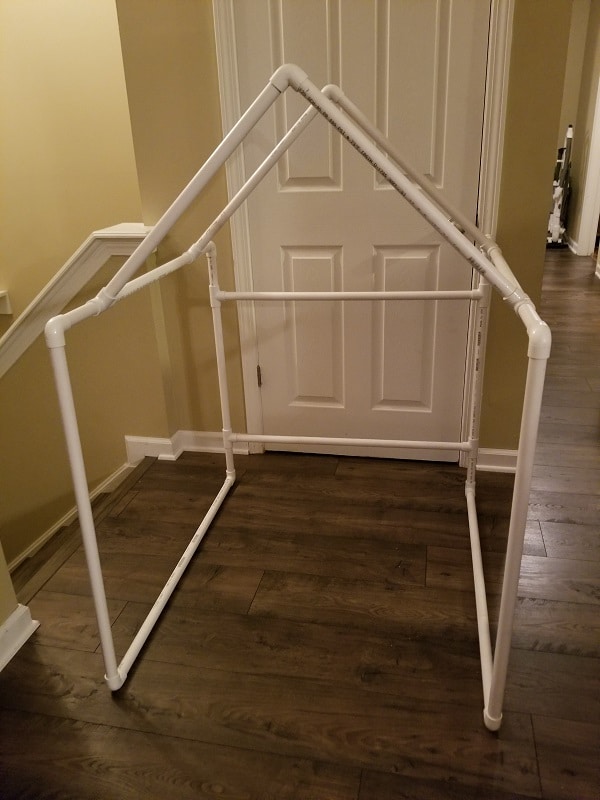 6. Use sheet to cover and have fun!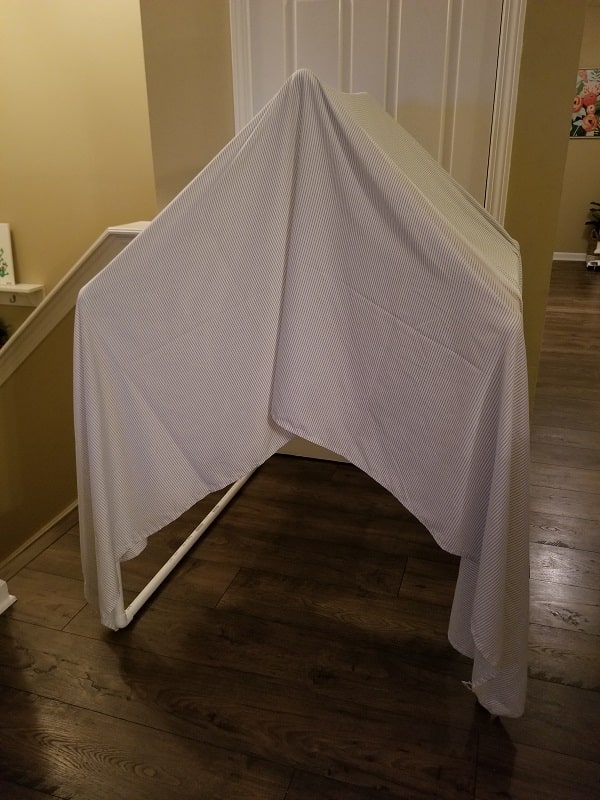 Tags:
Crafts
,
Jobsite Juniors
,
Kid's Fun