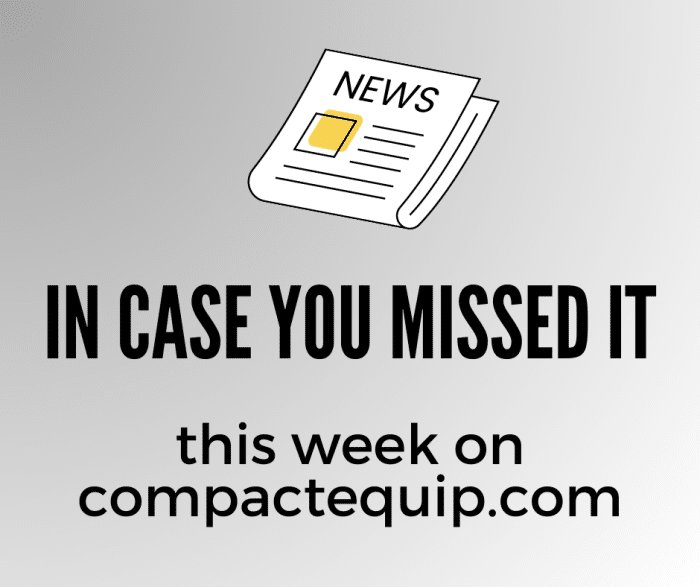 Happy June! Notice our new look to ICYMI? Just wanted to try something different for the summer. I had some time to kill waiting for the Stanley Cup Finals to begin. So who you got? The Golden Knights or Panthers? I say Florida in 6. Anywho, here's some top news from the week…
1. Mecalac's Media Event. Last month we had the awesome opportunity to attend Mecalac's media event in Denver. Curious what we saw and learned there? It's all covered below.
2. CONEXPO Gives Back. I've said this a bunch before, but I absolutely love the construction industry and its generosity toward important causes. Case in point: CONEXPO-CON/AGG just announced its backing of construction professionals during Mental Health Awareness Month with a $5,000 donation to the Construction Industry Alliance for Suicide Prevention (CIASP).
3. Get Educated at Hardscape NA. Are you heading to Hardscape North America in October? If so, be sure to check out all the educational sessions that will be available.
4. Kioti's 5-Paw Award. It's always a good feeling to be recognized for your hard work. Recently, 73 KIOTI Tractor dealers across North America were awarded with 5-Paw status — the company's top customer experience honor. Way to go!
5. FAE's New Mulcher. Before you start your weekend, take a look at FAE's new forestry mulcher for small skid steers. This thing can shred vegetation, shrubs and trees up to 4 in. in diameter. Impressive!
We'd love to keep in touch! Check us out on Facebook, Twitter and LinkedIn!