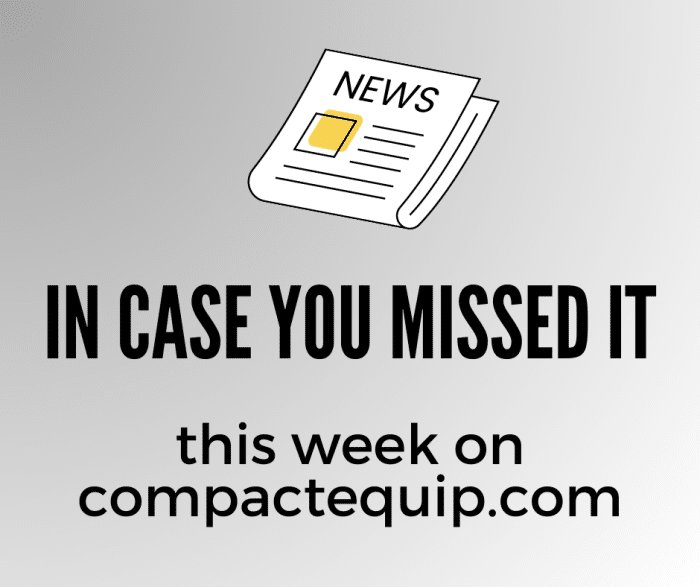 Yay for another week down! It's an exciting time over at the CE headquarters as we prep for 2024 and start gathering submissions for our annual Innovative Iron Awards. We absolutely love celebrating the coolest equipment and attachments from the year. While those won't be revealed until our November/December issue drops (Are you signed up?), fill your time with some top news from this week.
1., 2. and 3. Small Machines, Big Coverage. Our September/October issue will start hitting mailboxes soon, and it has a BIG focus on the smallest tool carriers in the industry — compact tool carriers and small articulated loaders. But we didn't just stop chatting about these machines in those 84 pages. We kept the discussions going this week with three Q&As from Case Construction Equipment, Volteq Equipment and Bobcat. Go check 'em all out.
4. UTVs for Work and Play. Utility vehicles are your go-to solution for moving people, materials and more. They have enough power and payload to tackle any task — whether you're zipping across a busy jobsite or traversing your large property. And, let's face it, they're a lot of fun to ride. Below, we've gathered info on hard-working models from John Deere, Kubota, Kioti, Gravely and Bobcat.
5. New Holland's New CTL. We got a peek at New Holland Construction's C330 Super Boom vertical-lift compact track loader earlier this year at CONEXPO. Now this awesome machine is commercially available for purchase in North America. Sweet.
We'd love to keep in touch! Check us out on Facebook, Twitter and LinkedIn!