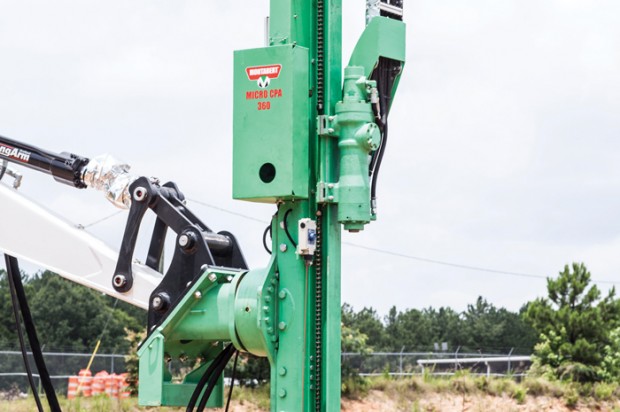 The Attachment Awards honor the best attachments and implements released in the past year. Congrats to these innovative attachments for being the best new products introduced to the market in 2014.
Montabert Micro CPA 360
Designed for use on compact excavators, backhoe loaders and skid steer loaders, the new Micro CPA 360 drilling attachment by Montabert provides 360-degree drill rotation, allowing the operator to transition between vertical, horizontal and overhead drilling with ease. The 1,587-lb Micro CPA 360 drills holes measuring 1-3/4 to 3 in. in diameter and up to 30 ft deep. Standard features on the single-pass Micro CPA 360 include a high performance Montabert drifter and radio remote control capabilities, enabling the drilling attachment to be operated from outside the carrier's cab. For more info, visit montabert.com.