August 31, 2023 | This content is sponsored. Sponsored content is authorized by the client and does not necessarily reflect the views of Compact Equipment magazine or Benjamin Media, Inc. View our privacy policy.

You don't need to buy several tons of steel to get the power and performance you need for your jobsite. Sometimes, the best solution comes in a smaller, yet no less performance-focused package. Delivering the right machine for the job is the mindset behind the lineup of Cat® micro excavators. These compact powerhouses offer the versatility your jobsite needs to run efficiently, on budget and on schedule.
Enhance Your Operating Experience
A better operator experience is necessary for increased operator efficiency. Cat micro excavators come packed with multiple features to streamline your control. Every micro excavator—301.5, 301.7 CR, 301.8 and 302 CR—comes with stick-steer, joystick travel and cruise control to minimize the number of actions needed to get the job done, while reducing operator fatigue. Alongside the best monitor options on the market and customizable operator settings, these machines take care of the tedious tasks so you can focus on the work ahead.
For an even more comfortable experience, the 301.8 and 302 CR come with options for Bluetooth and pressurized, enclosed cabs with A/C.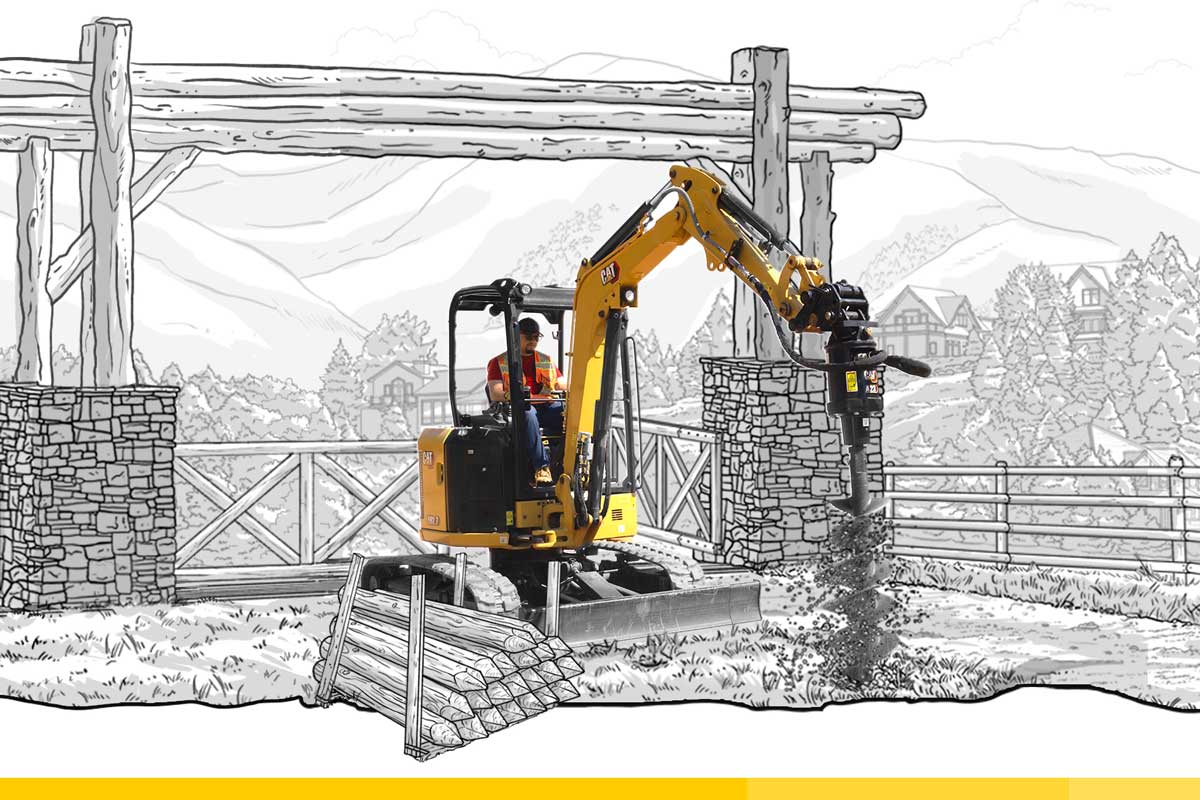 Unparalleled Serviceability = Less Downtime
Maintaining jobsite efficiency requires machines that are reliable and easy to service. Cat micro excavators are designed to minimize the effort required to keep them performing at their best. With Cat, you get easy-to-access service panels that streamline routine maintenance, as well as a tilt-up cab to make troubleshooting on-site or in the garage as efficient as possible.
Of course, accessibility doesn't matter if parts and support are hard to come by. Like every other Cat machine, these micro excavators are backed up by a global dealer and parts network. Get routine parts like filters and fluids delivered to you on your schedule, or let Cat equipment experts do it for you.
It All Comes Down to Power, Performance and Efficiency
At the end of the workday, whether a micro excavator makes the cut comes down to its performance and costs. Every Cat micro excavator boasts best-in-class horsepower and operating efficiency. Models 301.5, 301.7 CR and 301.8 have best-in-class dig depth, along with bucket and stick breakout advantages. Cat micro excavators have the power to help you get more work done in less time, without breaking a sweat.
Such reliable performance saves you money—day in and day out. Coupled with longer service intervals and Cat financing options, you get an affordable machine that gives you the edge on any jobsite.
Learn more here.
Sponsored by: