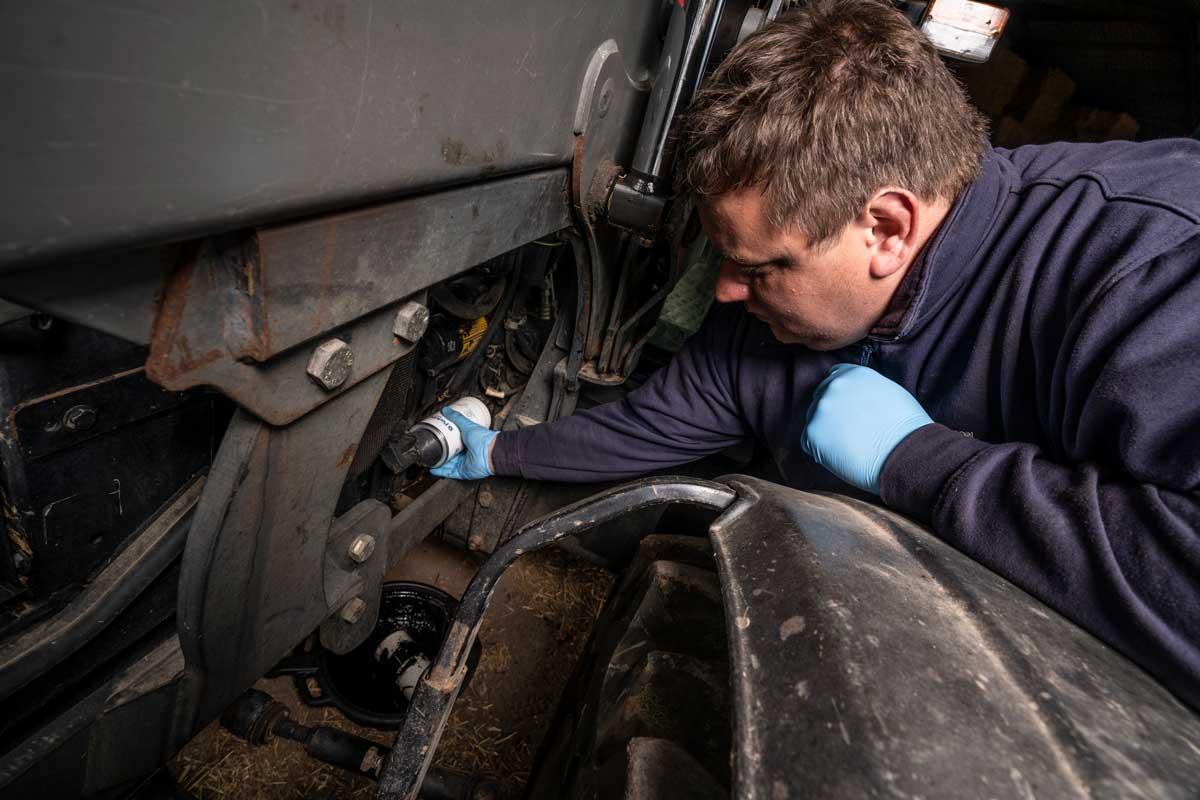 Perkins has been providing tough, dependable diesel engines to power mining, construction, agricultural, industrial and electric power generation equipment since 1932. With engines ranging from 0.5 liters to 61 liters, Perkins offers one of the widest ranges available from a single supplier all backed by a global support network of authorized distributors and dealers.
But, tough and dependable as they are, a Perkins engine, like all engines, still needs regular maintenance and attention so it lasts as long as possible and delivers maximum value from your investment. Slight changes in performance can easily go unnoticed and even a drop of 20 percent often can happen before the operator notices.
Straightforward daily checks, plus in-depth weekly and monthly engine inspections, can help identify potential problems before they lead to major repairs. Missing service intervals can lead to a reduction in performance and even failure of a vital part.
That may be little more than an inconvenience in some circumstances. But, for example, if the machine is vital to an oil sands mining operation during a brutal Canadian winter and the technician needs to drive for hours to the remote site to perform the repair, then it's something else altogether. That's especially true if proper preventive maintenance could have prevented the whole episode.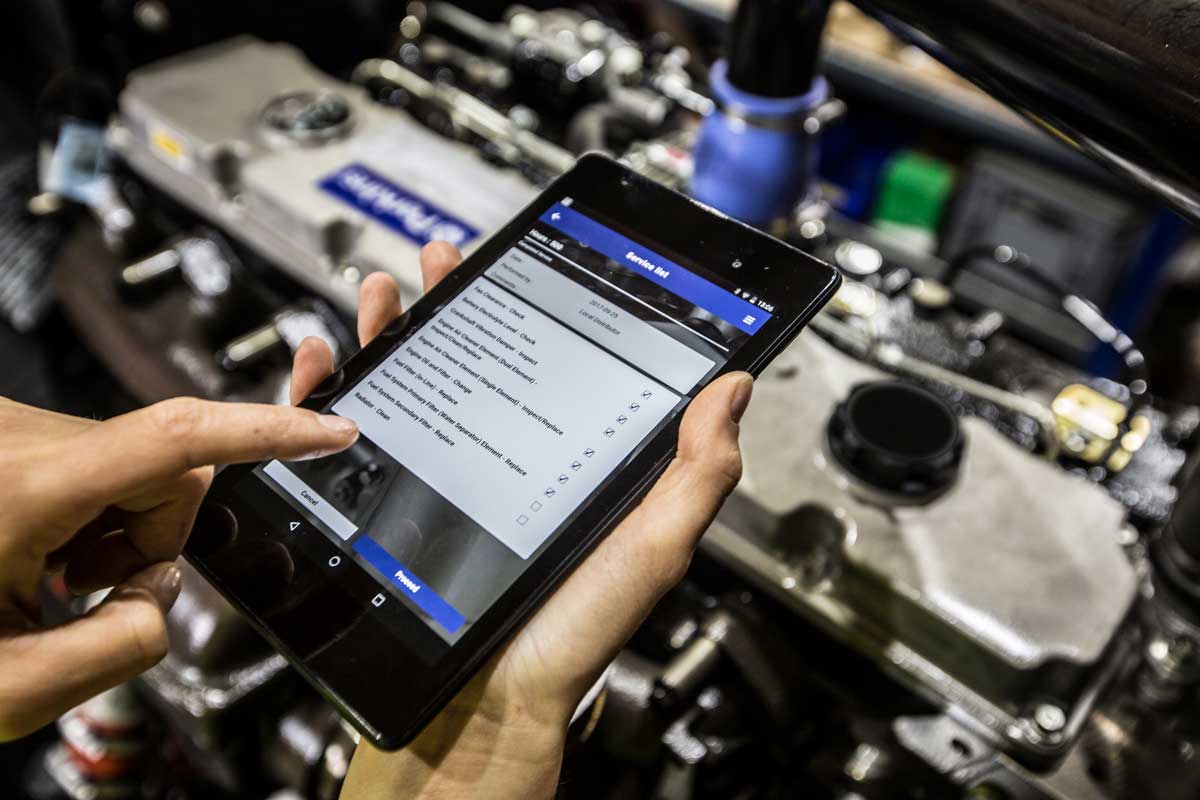 Each Perkins engine has a list of checks that should be carried out at specified daily and weekly intervals plus a schedule of regular services. The checks vary by engine type and operating conditions, so it is wise to ensure that both the specific checks performed and their frequency are right for your engine.
No two schedules are exactly the same, so you should always check the schedule for your particular engine. They all have the aim of helping your engine run as long as possible at maximum efficiency.
It's important to note that the checks and services either relate to calendar time or the hours your engine has been running. Both should take place far more often on an engine in almost constant use than for one used occasionally.
For example, changing engine coolant is recommended every two years – but it could need attention sooner if your engine runs for 3,000 hours, which is the equivalent of running 24/7 for just over four months.
Things to check before starting for the day
Daily checks are just as important as regular servicing. Some things that should be checked every day and serviced as necessary before starting your engine include:
Cooling system coolant level
Driven equipment
The engine air cleaner and pre-cleaner
Engine oil level
Fuel system primary filter/water separator
V-belts
A walk-around inspection
Every 50 hours of operation, or at least once a week, you also should check the fuel tank for water and sediment and drain it if necessary.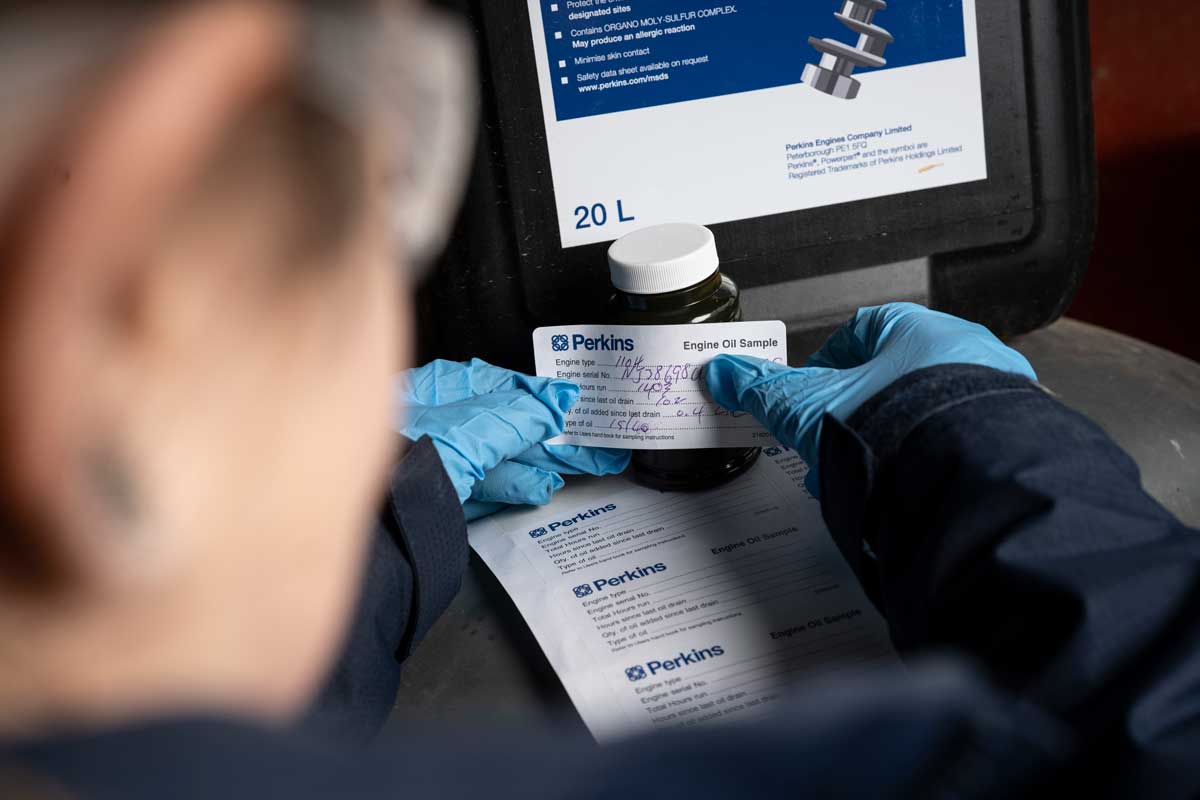 Things to do before storing your engine
If your machine is going to be parked or stored for an extended period there are a number of things that should be done to keep the engine in good condition. Engines are made to be used, and when they're not used problems can develop that will prevent proper operation when the engine is started again.
Maintain the fuel system:
Fill the tank with clean diesel to minimize opportunities for condensation and install new filters. While you're at it, top off coolant and oil reservoirs for the same reason.
While your engine may be suitable for use with biodiesel, leaving it in the fuel system for an extended period can attract moisture, bacteria and fungi that can lead to issues when the engine is restarted. So, if you use biodiesel it's very important to drain the tank and replace the fuel filters before filling the tank with clean diesel. Then run the engine for 10 to 15 minutes to remove all of the biodiesel from the fuel system.
Clean the engine bay:
Removing dirt, oil, fuel residue and anything else that may be built up on your engine can help avoid deterioration of wiring, wiring connectors or other sensitive components which could cause start-up issues.
Cover exhaust and air intake openings:
Insects, animals, water and lots of other things can use them to contaminate your engine.
Disconnect the batteries:
That will keep them from discharging while not in use and help deter theft or joy riding.
It's a good idea to change the engine oil and filter before restarting a stored engine because condensation can collect and react with contaminants in used oil. Of course, the whole machine should be inspected for damage, deterioration or contamination before returning it to use.
Streamline your maintenance operations
All Perkins engines have a recommended stocking list (RSL) which includes maintenance, repair and overhaul parts. Repair parts typically include turbochargers and fuel injection systems, and it's vital that all gaskets and bearings are available to install them. These are single use items which cannot be reused. Trying to do so can undermine any benefit from the repair that has taken place.
Repair parts tend to start to be required from four years or 4,000 hours use and they're likely to be needed on short notice. Using the RSL to ensure they're on hand when needed provides a great benefit.
A more extensive list of parts is necessary to support overhauls, which typically commence around 10,000 hours. But, since overhauls tend to be scheduled well in advance to minimize production disruptions these parts often are not stocked at end user locations.
Take advantage of the Perkins® My Engine App and your distributor resources
The free Perkins® My Engine App and your smartphone give you instant access to parts data and maintenance schedules for your engine plus a lot more vital information including operation and maintenance manuals, service reminders and other useful guidance. Equally important, the app is a convenient gateway to the Perkins distributor and dealer network where expert support and advice is always available.
No matter how you contact them, Perkins distributors and dealers are your best maintenance and service resource. They offer Perkins certified technicians trained in the latest engines including those using U.S. EPA Tier 4 and EU Stage V technologies. They also are able to offer technical support and advice and have direct access to factory information to help resolve issues quickly.
Perkins is proud to offer local access and support to the complete range of engines and access to Perkins genuine parts all around the world. Perkins distributors are experts on all Perkins engines and happy to answer any question you may have.
In the United States you can depend on Perkins distributors, Pathfinder, OWP Engines and Clarke Powered Solutions and in Canada it's Diperk Power Solutions and PKI distribution. They, and their dealer networks, are your one-stop resource for comprehensive engine, parts and service support. Give them a call today if you have any concerns about your engine or machine's readiness.
Learn more here.
Tags:
Perkins Engines