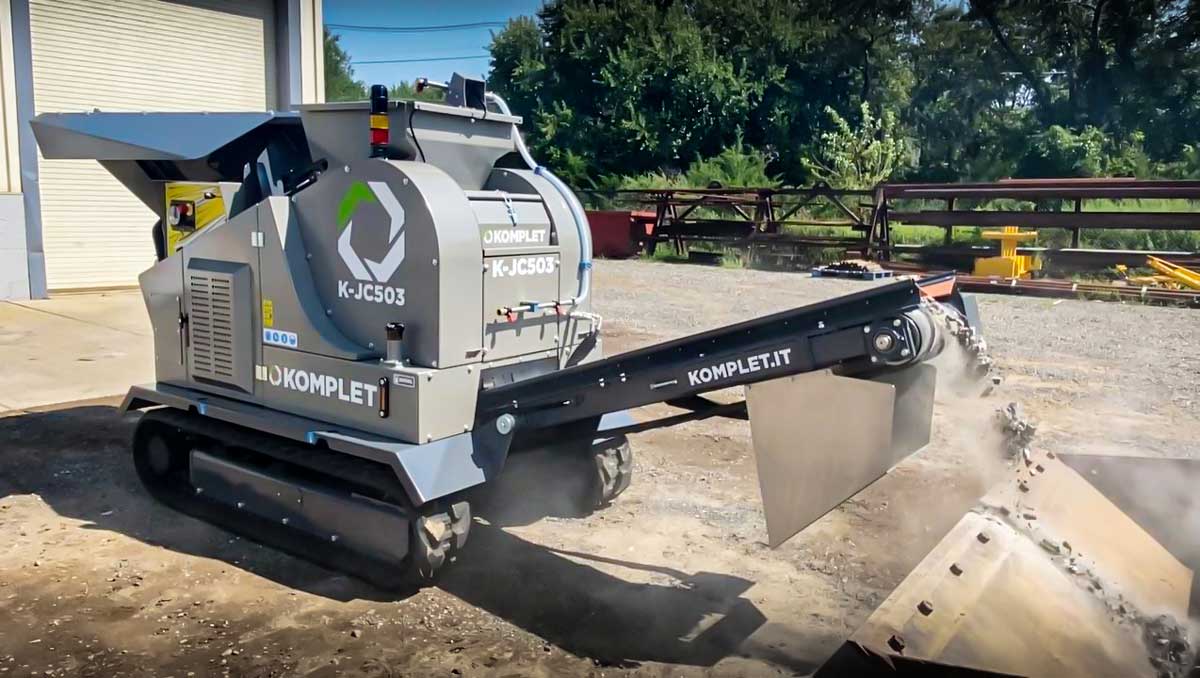 The K-JC503 a compact mobile jaw crusher offering an affordable on-site recycling solution.
Key Feature: Equipped by tracks and radio remote control, the K-JC503 allows you to directly reutilize crushed material, avoiding transport costs.
Are you a contractor who works in construction, demolition, excavation, or hardscaping? Don't keep wasting time and money on the jobsite when you can be saving on the purchasing and disposal of construction materials! If you demo a concrete structure don't pay to have it hauled away… crush and screen it with Komplet America's mobile material processing equipment!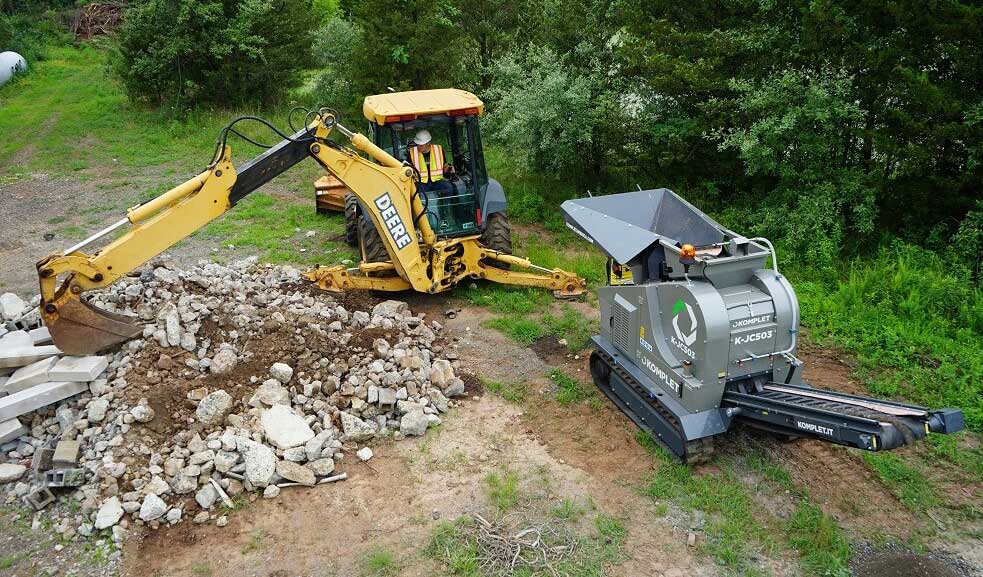 The K-JC503 mobile jaw crusher is our most compact mini rock crusher machine, and is small enough for easy transportation weighing 7,496lbs providing an ideal solution for construction companies and contractors who want to recycle their construction and demolition on-site. This mobile crusher is equipped with tracks and radio remote control and features a 19″ x 10″ single toggle jaw crusher that can be adjusted hydraulically. Its ultrasonic sensor above the jaw inlet opening turns the feeder belt on/off to control the feeding of material and prevent jamming. With an output size of 3/4″ to 3-1/4″ at a rate of up to 34 tons per hour this machine is perfect for any contractor looking to reduce excavation or construction waste directly onsite.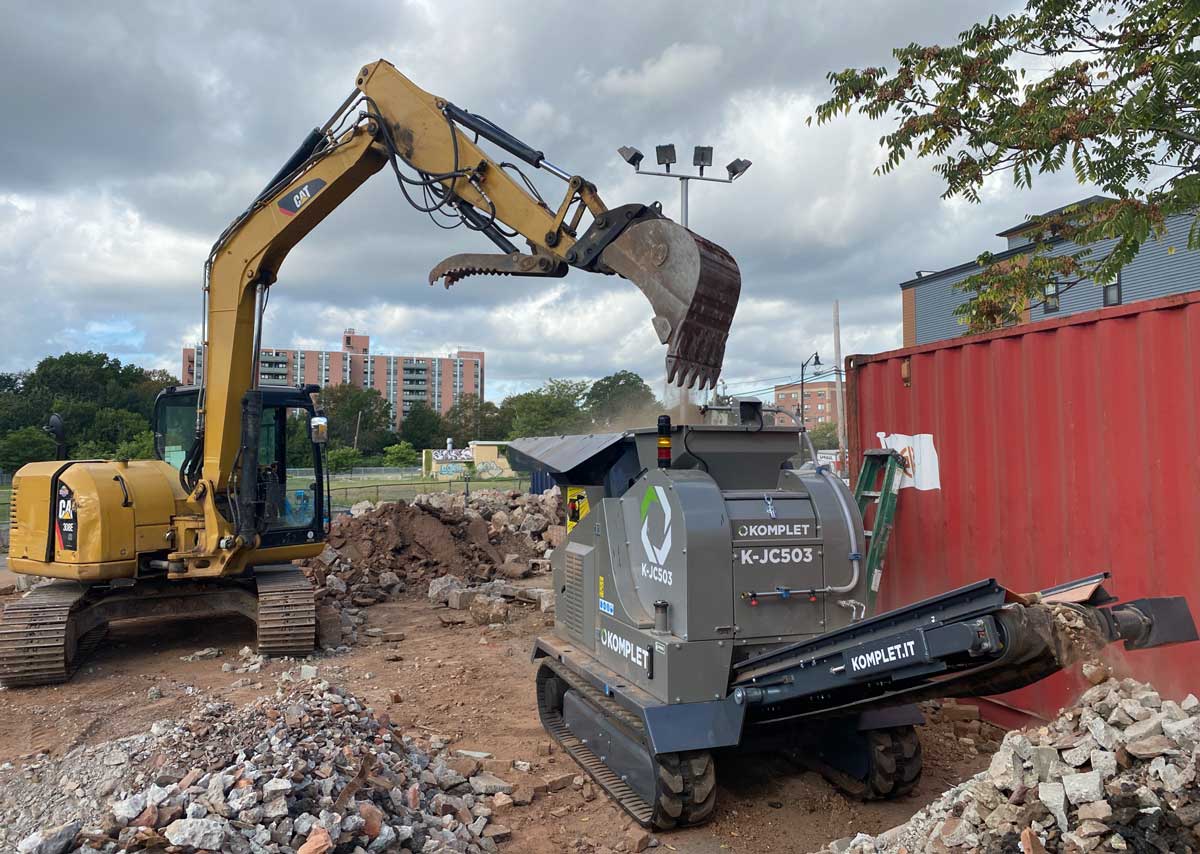 Key Features:
Standard Weight: 7,496 lbs
Crusher Dimensions: 19″ x 10″
Power Unit: Tier 4Final 25 Hp Diesel Engine
Production: Up to 34 tph
Output Size: 3/4″ to 3-1/4″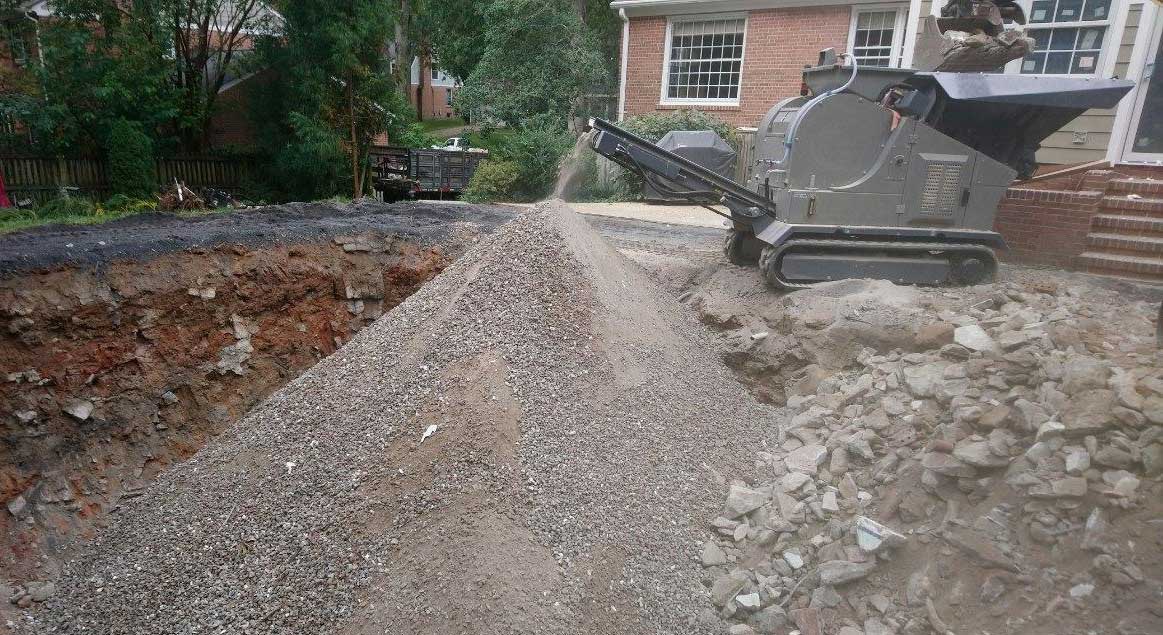 Komplet compact equipment helps you avoid hauling and tipping fees, as well as, save on the purchasing of new material. Stop wasting time and call (908) 369-3340 or visit www.kompletamerica.com to start saving today!
Tags:
Komplet America