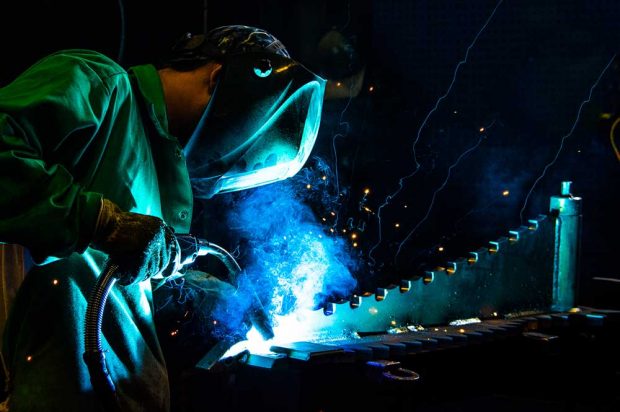 Glenn Danuser is co-owner and a fourth-generation leader of Danuser, a family-owned company established in 1910 in Fulton, Missouri, that is a leading manufacturer of attachments for the construction and agricultural industries. In this column, he discusses the company's continuing growth and ability to meet evolving industry needs.
Q. Danuser has recently introduced a number of innovative new products for the compact equipment segment. What are some examples that you're most excited about?
Our Intimidator land-clearing attachment for skid steers or tractors has been getting a lot of attention and positive response from our dealers and customers. There are several tree pullers on the market, but the Intimidator is the best because of its unique, patented design. It has the ability to remove small or large trees and shrubs, as well as stumps, rocks and other obstacles on the job site, with long-reaching synchronized jaws and excellent digging capability.
Another standout product is the Mega Mixer material handling bucket, which is one of our up-and-coming stars. It continues to gain popularity as end users see its multiple uses for different applications — not just for concrete. It can mix, scoop and dispense a wide range of other construction materials, including asphalt, sand, mortar and grout, as well as agricultural products. This past year, we made several enhancements to the Mega Mixer for faster mixing and improved power and torque.
We're also excited about our latest product introduction, the new EP Auger System, which features a planetary gear drive that is up to 42% stronger than the competition, with quick and easy maintenance and multiple mounting options for tractors, backhoes, excavators and skid steers. It features a Danuser planetary gear drive and motor rated up to 3,500 PSI to deliver greater torque for drilling through hard, compacted surfaces.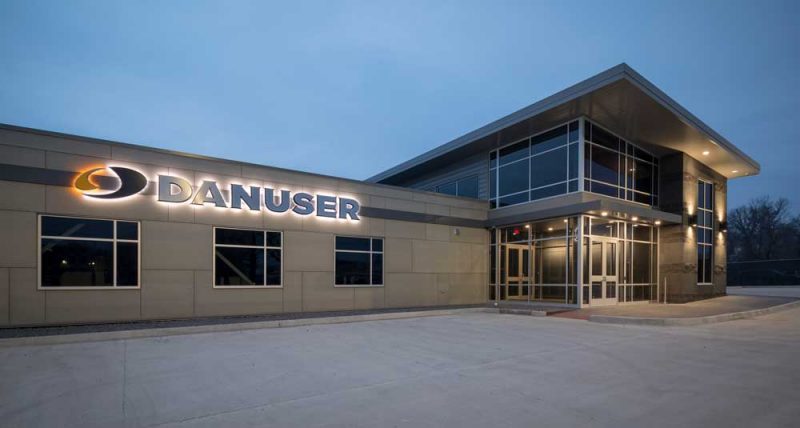 Q. How has Danuser adapted to changes in the compact equipment industry?
One of the biggest opportunities has been the growing popularity of mini-excavators in the U.S., following the continued strong demand in Europe. The mini-excavator market has also created some design challenges, as there is not a standard mount on all machines like skid steers. At Danuser, we have identified the high-volume machines used and manufactured special mounts that will connect our products easily with those machines.
Q. Although Danuser is most recognized for attachments, the company also produces a wide range of OEM products, right?
Yes, Danuser manufactures diversified OEM products ranging from ball joints, rod ends, bar ends, hydraulic cylinder components, adjustment links, pitch control links and klik pins to custom machined and fabricated parts. These products are produced primarily for Original Equipment Manufacturers serving the construction industry, as well as for agriculture, turf care, hydraulic, military, marine and transportation applications. We have coupled our experience with the latest technology and equipment in computerized numerical control machining, fabricating and robotic welding — along with a solid engineering presence — to produce high-quality, reliable and durable parts for our customers.
Q. How is Danuser positioned to meet the future growth and needs of the compact equipment industry?
We continue to focus on diversification and innovation, designing and producing innovative products to meet industry needs. At Danuser, thinking outside of the box isn't just a slogan but our way of doing business, and we believe the results prove we're on the right track. Business has exploded through the roof this year, across all of our product lines.
To keep pace with our growth, we are currently in the midst of a three-phase expansion program at our original Fulton, Missouri, facility. The first phase, completed in 2014, was an additional 32,500 square-foot building for welding, robotic welding, laser and plasma cutting, CNC press brakes, receiving, and assembly. Phase two, completed in 2018, involved the construction of a brand-new 11,600 square-foot office/cafeteria headquarters. The third and final phase will provide more manufacturing space, including expansion of our powder coating operation and additional warehousing. We hope to start construction in the next couple of years. We have gutted several older buildings to make room for additional warehousing and have purchased 15 acres of the original Sky-Go Dairy Farm my grandfather owned. We are looking at a 60'x100' offsite warehouse facility offsite.
Q. Danuser prides itself on quality and customer service. How do you deliver on that promise?
Danuser was established 110 years ago with the philosophy that "Good enough won't do — it must be right." It's always been our way of doing business and continues to be the foundation of our success. Danuser prides itself on building the very best attachments with superior technologies, while also maintaining the core belief that good, old fashioned field research yields the highest performing, most reliable attachments available today.
To learn more, contact your Danuser dealer or visit Danuser.com.