Our customers are increasingly reaching out to us for new and innovative attachments for their machines. Berlon is excited to announce that it is adding to its Mini Skid Steer and Compact Tractor attachment arsenal with a Root Rake Grapple. With the power and versatility of the Mini Skid Steers and Compact Tractors, the Root Rake Grapple is the ultimate tool for landscapers, forestry, hobby farmers and homeowners that need to clean up brush/debris, pull out vines, or remove that upper root layer to prepare ground for seed/sod.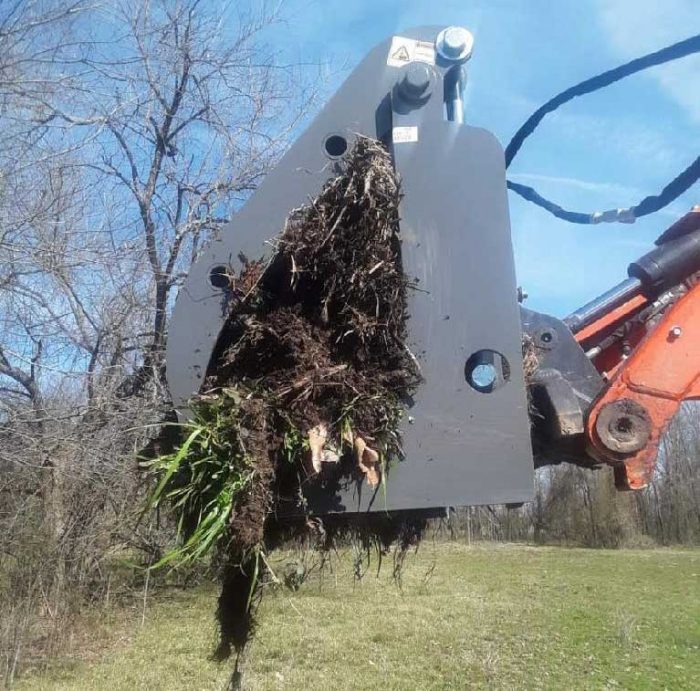 The Root Rake Grapple is lightweight yet durable. It has reinforced 3/8″ tines that are spaced 8″ apart, with the end tines being serrated to help grab and secure smaller logs. Opening up to 50″, the wide opening makes this attachment great at taking on large loads at one time. Its large capacity is great for saving time and energy.
Protected cylinders and enclosed hoses are used to cut down on unnecessary maintenance.
These are just a few of the reasons why our new attachment is a benefit to any fleet, whether you work in landscaping, forestry or on the farm. The root rake grapple is a great attachment for all of these different areas. Built sturdy and built to last, this attachment will serve you for years to come.
Tags:
Berlon