The adage holds true: If you take care of your equipment, it'll take care of you. To help extend the life of your portable diesel air compressors, it is important to follow a preestablished maintenance routine to care for your machine. Ignoring this may result in your machine unexpectedly breaking down or an overall shorter lifespan — something no business or rental house can afford.
The Toro Company today announced that it has entered into a definitive agreement to acquire privately-held The Charles Machine Works, Inc., an Oklahoma corporation and the parent company of Ditch Witch and several other leading brands in the underground construction market, for $700 million in cash subject to certain adjustments set forth in the definitive agreement.
It's cold out there. Stay warm with Compact Equipment and by winning a Stanley 1.4 Quart Classic Style thermos and (2) 12-ounce bags of Bent Tree Coffee (roast may vary). All you gotta do is fill out the entry form for a chance to win, and you'll be on your way to enjoying toasty cups of Joe with your crew. One entry per person per day. Sweepstakes ends Feb. 28, 2019.
Titan International Inc. recently announced the expansion of their versatile tire line for compact tractors, the Goodyear R14T. The crossover tire — an industry-unique hybrid of different tread styles designed for any job in the field or around the farm — is available in 14 new sizes to allow owners of compact tractors up to 150 hp to enjoy the benefits of its versatility.
Sponsored: Worksaver, Inc. offers the SSGB-8B Grader Blade for asphalt, landscaping, and concrete flatwork contractors. Features an 8' six-way hydraulically controlled moldboard with 25° rotation/tilt.
ASV Holdings Inc., an industry-leading manufacturer of all-purpose and all-season compact track loaders and skid steers, has introduced a new brand strategy highlighting the product features and qualities that make ASV an industry leader and allow customers to get more done in more places. The company also launched a new website with features to improve customer experience and ease of use.
Volvo Construction Equipment (Volvo CE) North America has named Alta Equipment Co. the 2018 Dealer of the Year. The Detroit, Michigan-based company demonstrated outstanding performance over the last year, when it intensified its efforts to improve customers' experiences and entered a new market, Illinois, reinforcing Volvo CE's presence in the Midwest.
The leading U.S. metropolitan areas for commercial and multifamily construction starts registered a varied performance during 2018 compared to the previous year, according to Dodge Data and Analytics. Of the top 10 markets, ranked by the dollar amount of construction starts, four reported greater activity in 2018 while six showed declines.
AGCO Corporation, a worldwide manufacturer and distributor of agricultural equipment, kicks off 2019 in North America with the introduction of its next generation Massey Ferguson GC1700 Series sub-compact tractors. The new GC1723E and GC1725M tractors are built upon a proven, reliable drive train and offer new styling, greater operator comfort and ergonomic enhancements that give them a "big tractor" feel.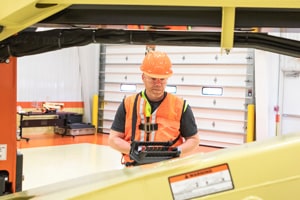 Meet associate publisher Keith Gribbins and discuss the small and versatile construction equipment industry.
Publisher's Message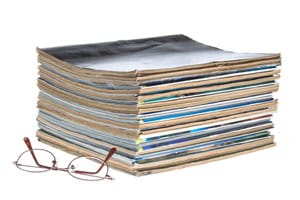 Keep up with construction, landscaping and agriculture news and equipment by subscribing to Compact Equipment.
Subscribe Today